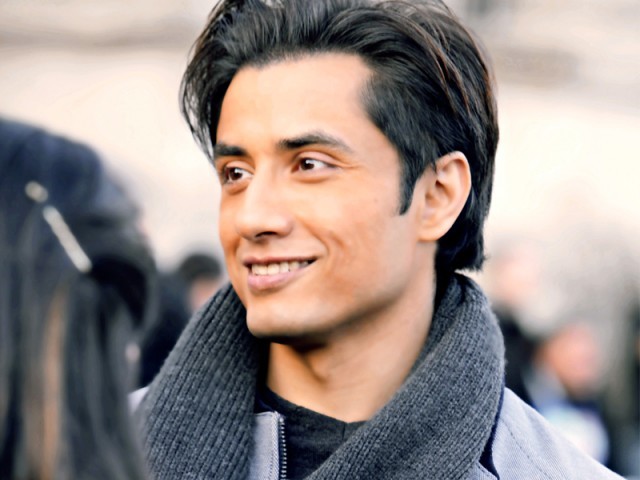 Qandeel Baloch's sudden death shook the whole of Pakistan's entertainment community and the recent celebrity to open up about her murder is the rockstar, Ali Zafar.
In an interview with the Bombay Times, Zafar provided some eye-opening thoughts for all men and revealed how violence against women needs to stop immediately.
"Women have been mistreated for a long time in this part of the world. The kind of respect that we, men, need to impart to women is lacking to a great extent. Why should they even have to ask for equality and their rights? It's their birthright, so why do they have to fight for it? We, men, need to realize and give the respect that women, daughters, mothers and wives deserve", he said.
Sharmeen Obaid Chinoy's Interview to BBC Urdu- Talks About Qandeel Baloch & Her Documentaries
What is more, the singing sensation divulged that he is educating around 100 young girls as he is a staunch supporter of women empowerment.
"I feel strongly for this cause, but I want my actions to speak for what I stand for. I am taking care of the education of 100 girls and I hope to carry forward the cause of standing by women and educating them", he added. 
Earlier, the singer-turned-actor had also tweeted about Qandeel's honor killing.
If women started killing us to protect their honour, a lot of us would be dead!

— Ali Zafar (@AliZafarsays) July 16, 2016
Zafar also opened up about the murder of the legendary qawwal, Amjad Sabri!
"He was a fellow musician and carried a great legacy. I remember him as a gentle, pleasant human being, always loving and respectful towards me. In an interview, he even sang one of my songs and mentioned that he liked me among the modern singers".
The star also paid a heart-warming tribute to the Sufi singer at Lux Style Awards 2016.
Qandeel Baloch Murdered by Brother in Multan: Pakistan Reacts to her Shocking Death
Stay tuned to Brandsynario for more updates!