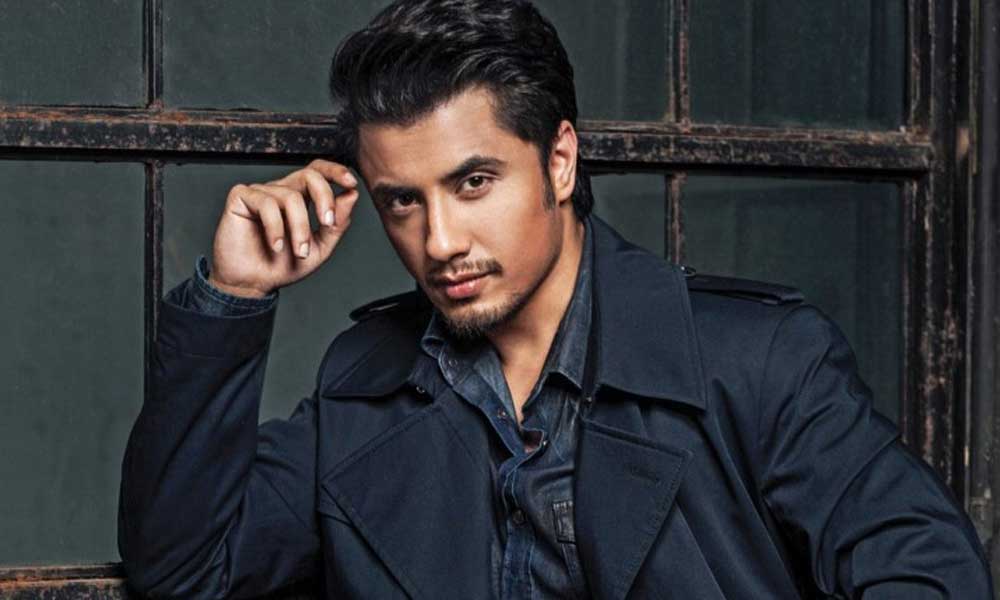 The Pakistani rockstar, Ali Zafar has conquered the entertainment realms in both Pakistan and India. His upcoming Bollywood movie, Dear Zindagi starring Alia Bhatt and Ali Zafar is all set for a release across the border. However, due to Indo-Pak tensions, the singing sensation is absent from the promotions of the movie and his fans could not be more sad about it!
Speaking to Bollywood website, The Quint, Ali Zafar opened up about the movie, his character and working with the duo of SRK and Alia Bhatt.
All those who are wondering about the role of the heartthrob, Ali will be donning the avatar of a singer.
I play someone very unlike me. A good-looking, charming musician-singer who she happens to meet one fine night and …
Zafar divulged that he had no regrets that he is not a part of the movie's promotion.
No regrets in life. It has given me enough to cherish and savour already. One should be grateful for what one has.
Seems like the singer turned actor had a great time working with the bubbly beauty, Alia Bhatt and was all praises about the starlet
Alia is as lovely a person as she is on screen, and great to work with. I found Alia to be a thorough professional engrossed in her character.
But he did not reveal much about Shah Rukh Khan! We wonder why.
SRK is SRK! What can one say about him?
However, he expressed his love for Fawad Khan and hinted that they might even unite for a film!
He's someone I've always admired. He is far more talented than I can ever be. We might come together for a film.
The good news is that Ali Zafar confirmed that he is currently working on his fourth album and is shooting for his Pakistani movie debut. We really can not wait for it!
While we miss him on a lot at Dear Zindagi's promotion, it is for sure that he will rock on India's cinema screens.
Kudos to the star, Ali Zafar! The charmer never fails to make Pakistani proud.
Ali Zafar NOT Replaced in Bollywood Movie Dear Zindagi, Claims Director Guari Shinde
Stay tuned to Brandsynario for more updates.