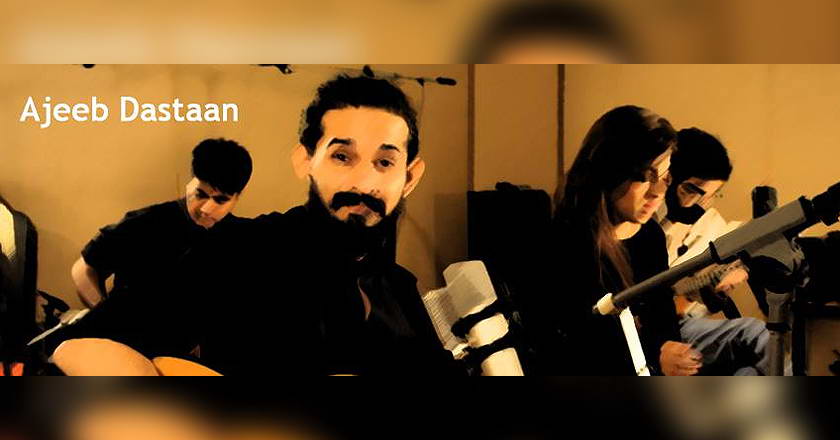 After mesmerizing the audience with his stunning performance at Coke Studio Season 7 with 'Nadiya' and 'Pehla Pyar', Jimmy Khan has released a touching rendition of 'Ajeeb Dastan' to pay his tribute to the singing maestro, Lata Mangeshkar.
The iconic Bollywood song that is still famous among the younger crowd is from a 1960s movie featuring Rajkumar and Meena Kumari.
Speaking about his latest song, Jimmy said, "Ajeeb Dastaan is a song that I've been extremely excited to release, because not only is it a classic but it's a song I am personally very much attached to for many reasons – It's been a family favourite ever since I can remember, and I've been performing this song on my own for several years now."
"It was Zain Ahsan who suggested to collaborate with the talented Rahma Ali again and I hope we have done this legendary film song justice!"
Jimmy Khan's rendition of "Ajeeb Dastaan" includes singer Rahma Ali on vocals, both having previously collaborated for a performance at the Coke Studio Season 7 session with 'Nadiya'.
Credits:
"Ajeeb Dastaan"
Artist: Jimmy Khan
Song: Ajeeb Dastaan (originally sung by Lata Mangeshkar)
Composition: Shankar-Jaikishan
Lyrics: Shailendra
Vocals: Jimmy Khan &Rahma Ali
Guitars: Jimmy Khan
Ukulele: Zain Ahsan
Bass: Sameer Ahmad
Cajon & Percussion: Raavail Sattar
Producer: Zain Ahsan
Recording & Mixing: Mekaal Hasan at Digital Fidelity Studios
Director: Mahad Ali Sajid & Diyach Thebo
Edit/Post: Front Row Studios