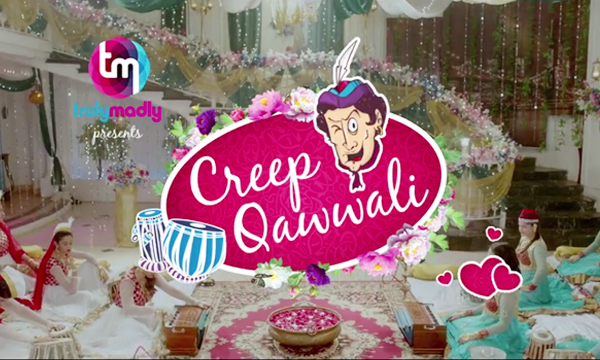 AIB – India's infamous satire comedy group is back again with their new project titled, 'Creepy Qawwali' under their newly launched advertising wing, Vigyapanti featuring the long lost Bollywood actress, Shweta Basu. The video is a satirical song that expresses a section of perverted men whom women encounter every day, on social networks and in real life too.
Watch the ad below:
The 4 min 55-second prologue is a promotional video for an Indian dating app, 'Trulymadly' which ensures that women are not bothered by creepy messages by various stalkers and perverts. The video is directed by Adhiraj Bose.
The group rose to fame after their controversial AIB Roast session with Bollywood actors, Ranvir Singh and Arjun Kapoor. Since then the group has been under many controversies in India but that hasn't stopped them from rising to fame. The group will soon launch their new web series later this month.