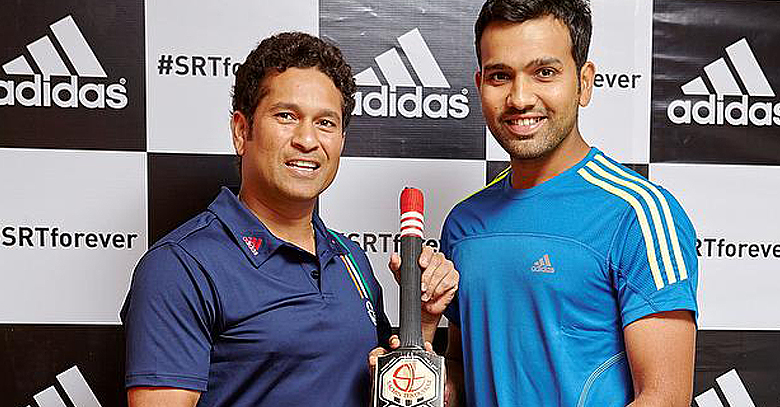 By Hafsa Ahmed
Indian cricketer and captain of the Indian Premier League, Rohit Sharma was welcomed to the team of German Sports goods brand, Adidas, by India's very own Sachin Tendulkar.
He was approached by Adidas after his performance in the Kolkata test where he hit a century on 26th December'2013 Adidas signed him on for 2 Crores to have the brand name on his bat.
The brand director for Adidas India, Toshar Goculda, said about Rohit that he is a class act on the field, an extremely talented batsman, a brilliant fielder and a natural leader.
Rohit has had his ups and downs in the field, but, in 2013, he has only gone up in performance. He is one the few Indians to have scored back to back centuries in his first two tests. A double century against Australia and captaining the Mumbai IPL leading to their first victory were among a few of his achievements.
About his partnership, Rohit Sharma states, "I have been a big fan of Adidas and their amazing line of products, always delivering the best for the athlete".
Adidas is highly devoted towards sports, and is very inclined towards cricket in India, which is why Bunty Sajdeh, CEO of Cornerstone Sport and Entertainment thinks this endorsement is a good initiative to compliment the cricketer off field.
Adidas has aslo been endorsed by other Indian cricketers including Sachin Tendulkar, MS Dhoni, and Virat Kohli.