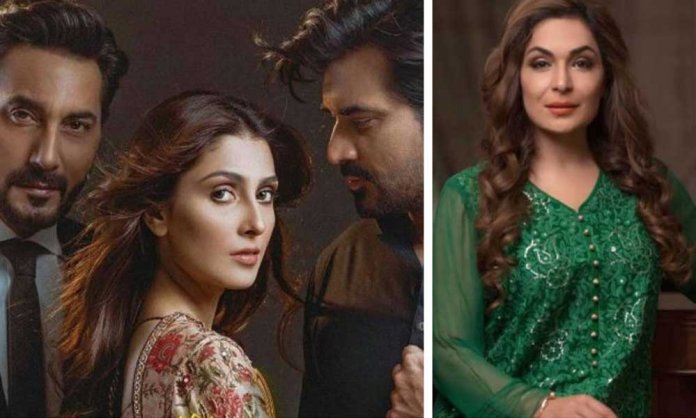 Drama serial Meray Pass Tum Ho has become the talk of the town because of its amazingly gripping plot and viral dialogues.
The lead trio portrayed by Humayun Saeed (Danish Akhtar), Ayeza Khan (Mehwish) and Adnan Siddique (Shahwar Ahmed) has won the hearts of Pakistanis with their constant award-winning performance each episode.
The latest addition in the serial is Sawera Nadeem who is a treat for the fans not just in Pakistan but globally.
Besides many fans of MPTH, there's one more person who's been hooked to the TV due to Sawera Nadeem's entry.
The Baaji actress took Instagram to share her love and wrote, "my favourite character in #marypasstumho brilliant actress and amazing performance and the characterization and the dialogs all the stars and the entire cast of the drama they did so well."
Sawera Nadeem is playing the role of Shehwar's first wife who was residing in the USA. Her entry was a remarkable plot. She earned her place amongst fans after she slapped Ayeza Khan and that scene took the internet by the storm.
Written by Khalil ur Rehman and directed by Nadeem Baig, the performance and chemistry of all the actors have created magic on our screens. The storyline, concept and powerful dialogues have kept the audience hooked to the show. We can't imagine what will happen next as the story moves forward.
The drama has taken a turn which we're loving and can't wait to see the next episode! Also, how much did you love Sawera Nadeem's acting? Let us know!