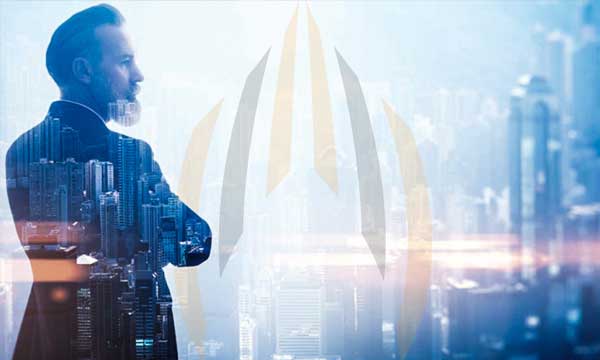 With the hustle and bustle of tech predictions and trends coming from the tech-savvies around the globe, the year 2019 seems to have steered an unending buzz, months before its arrival.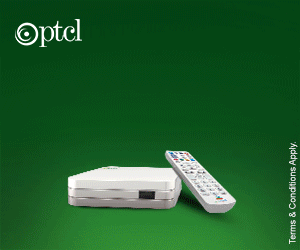 Prognosticating the future of technology and its impact on marketing, the founders of a leading IT firm, ABTACH, have redefined their tech strategies for the New Year.
ABTACH is a product of hard work backed with smart foundation. We have cherished every single tech advancement and adapted to the fast-paced evolution that geared us to the top. In 2019, we are planning to innovate new avenues to strengthen brands and startups to grow their business faster. – Salman Yousuf (COO of ABTACH)

ABTACH has raised from a ground level to touch new peaks of success. Based in Karachi, the company prides in offering a wide range of top-notch digital marketing solutions to customers globally. Leaving no shred of doubt, its massive yearly turnover speaks volume about the acuity and intellect of its founder – Mr. Azneem Bilwani.
Soon after its establishment in 2014, Mr. Salman Yousuf joined to firm introducing disruptive talent into the fold and developed a surefire business model. Since the very beginning, the company made its contribution to the progression of IT-related exports. With a breeding ground for talent and valuable guidance by geniuses, many tech professionals have found ABTACH a prospering platform to thrive and excel.
ABTACH has been more of an institution than a software house. It has taught many leading experts and has polished skilled of novices. A progressive career opportunity along with a safe and productive environment to work is among the prominent traits of the company's facilities. Highlighting it's unmatched attributes and level of professionalism, ABTACH ensures to deliver top-notch IT products and services.
Keeping customer satisfaction as its topmost priority, the founders have initiated a revolutionary shift within the company's strategic approach. The ever-evolving marketing department is getting the hang of high-tech equipment, software, and tools.
Graphic designers are finding new ways to generate high-resolution graphics; whereas, the developers are all striving to get the best out of advanced frameworks and resources like React to produce exceptional digital assets.
Knowing the undeniable improvement the superhuman intelligence can bring to a system, the professionals at ABTACH have started using its integration in website and app development. AI, being at the forefront to make the company's services more future-friendly, has contributed to establishing an interactive relationship with the customers.
To help startups and brands set a firm footing in the fiercely competitive digital market, the company has been developing fully-fledged e-stores. Secured using BlockChain technology and integrated with multiple cloud facility, the service package is strong enough to make brands easily accessible and unbeatably progressive.
Mr. Salman Yousuf with its team of competent developers and digital artists have taken a comprehensive overview and studied the market trends. They have incorporated the cutting-edge techniques using the immersions of Augmented Reality to improvise their e-commerce services. Boosting the effectiveness of games and entertainment apps thereby promising to provide enhanced user experience, ABTACH is all buckle up to beat the best this year.
eWorldTrade is Improvised To Perfection
Where ABTACH is known for its high-end digital products and services, eWorldTrade enjoys a prominent position among the top B2B ecommerce brands. Being one of the largest marketplaces, it brings potential buyers and trustable sellers closer. Earlier in January, the platform underwent a major update. It is improvised with the integration of smart technology.
Ease in product browsing, chatbots facility, and enhanced interface are among the prominent changes witnessed. The site attracts millions of customers and users from across the globe and delivers exceptional e-shopping experience.
Operational in more than 18 major countries, this B2B portal forms a one-stop platform for delivering products of diverse categories at the most affordable pricing. Every product is placed under its individual category.
Incorporating the robust techniques of Blockchain to secure the payment process and e-shopping of online buyers, eWorldTrade claims to be the safest gateway to indulge in e-commerce activities. Moreover, to ensure proficient results generated by CAPTCHA, the websites and servers are updated with dueling AI that works on the concept of "Generative Adversarial Networks" (GANs). With the use of dueling AI, it has become simpler for ABTACH to practice flawless online verifications and thereby protecting customer credentials.
When major advancements are on the loose, one must gather resources to compete effectively. And, that's what seen in the improvised outlook of ABTACH's strategies. The year 2019 is surely going to be a thrilling ride to witness amazing technological innovations and masterpieces.