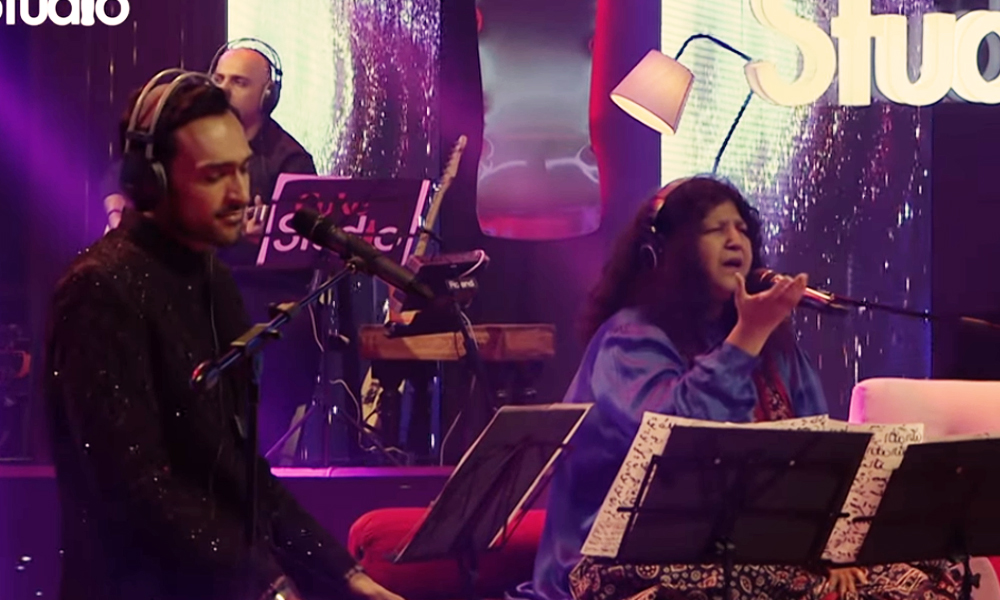 The fourth and last track of the Coke Studio Season 9 episode 1 out and it is even more than what we all expected! Aaqa, a soulful collaboration by Abida Parveen and Ali Sethi is a devotional unforgettable tune.
Directed by Shuja Haider and produced by Strings, 'Aaqa' by Abida Parveen and Ali Sethi starts off with a soft guitar and then builds up with high pitched vocals of the duo that takes to soaring heights.
Watch the mystic tune below: 
The furious drum beat paired with the organic rhythm of harmonium infused with the Rubab chords have turned the song into a melodious rendition that is hard to forget!
Check out the BTS video for the song:
The much-awaited start of Coke Studio's Season 9 has been made with the airing of the First Episode on Saturday, August 13th, 2016. The Episode features 4 songs, including 'Aaqa' by Abida Parveen and Ali Sethi, 'Sasu Mangey' by Naseebo Lal and Umair Jaswal, "Aaja Re Moray Saiyaan" by Zeb Bangash, and 'Jane Na Tu' by Ali Khan. The songs have been produced by Shuja Haider, Jaffer Zaidi, Shiraz Uppal and Noori respectively, following the multiple producer format, introduced into Coke Studio for the first time this Season.
Aaja Re Moray Saiyaan by Zeb Bangash: Coke Studio 9, Episode 1
Stay tuned to Brandsynario for more updates.