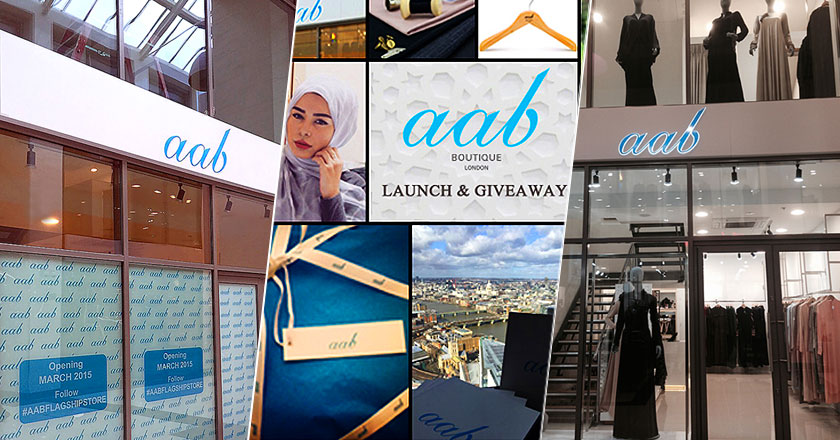 One of the leading Islamic Fashion Chains, Aab, recently opened its first boutique store in London recently.
For those who haven't heard the name before, Aab is a store which aims to create a modest and premium brand which represents simplicity, comfort and style for Muslim women in the ever-evolving world of today.
The flagship store opened at March-end in London for the fashion brand ended up with having more than 2000 shoppers on its opening day.
The brand has been an online retailer across the world since 2007 and uses original in-house designs, which are considered as high-end as Hermes and Estee Lauder.
The fashion options on offer include Abayas, Accessories, Hijabs, Hijab Caps, and Traditional Modest Wear(such as kurtis, kimonos, wraps and shawls, jumpsuits etc).
It has been predicted by experts that the U.K's clothing market could be worth £100m annually.
Opening the store in London was just the first phase of expansion from online to brick and mortar stores and the store owners plan to expand into major cities in Middle East, Malaysia and Middle East.
According to Nazmin Alam, the creative director of Aab, "This boutique store represents a physical manifestation of the Aab brand and heritage. It will enable us to present the premium quality of the brand authentically in an appropriate setting so our customers will be able to see, touch and feel our products in an environment we have carefully curated."
This brand of Muslim haute-couture has trended like anything among Londoners. The next stop for the retail outlet opening as confirmed by the store will be Dubai in the next 12-18 months.