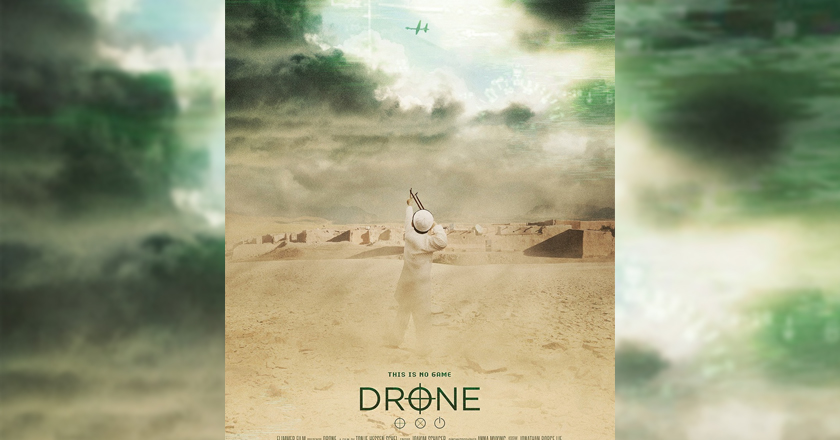 From the first drone attack on Pakistani soil on alleged militants in the North Waziristan area in 2004, the plague that is the unmanned drone attack ceases to exist, taking the lives of numerous innocent people, orphaning several hundred children, and destroying their lives forever in the process.
DRONE is a documentary about the secret CIA drone war whose main victims are the residents and alleged terrorists hiding in the mountainous areas of North Waziristan.
The central plot of the documentary revolves around the pilots of these means of modern warfare, who struggle to come to terms with the remote-controlled technology that takes the lives of people on the word of someone else.
It highlights how young pilots are recruited from gaming conventions, on the basis of their expertise of playing war games, and how they are tempted to 'go-to-war' in every sense of the world.
The documentary also emphasizes the moral stance of the engineers responsible for the creation and modifications to this technology that has killed over 3000 people in the tribal areas of Pakistan since 2004, including over 800 civilians and 200 children.
Watch the trailer here: 
If the content and central plot of this documentary is anything to go by, you are left wondering if this technology really is the future of modern warfare.
For Pakistanis, the fact that someone sitting in a dark room, thousands of miles away, is responsible for the loss of countless lives in one of the biggest war-stricken areas of the land a fairly bitter pill to swallow.
But the average mind does question exactly how much this remote mass-killing of unknown people affects the minds and souls of people responsible for pressing the button that releases those life-taking missiles from under the drones they operate.
It is a heartless act, and maybe the pilots feel as guilty as we all do.