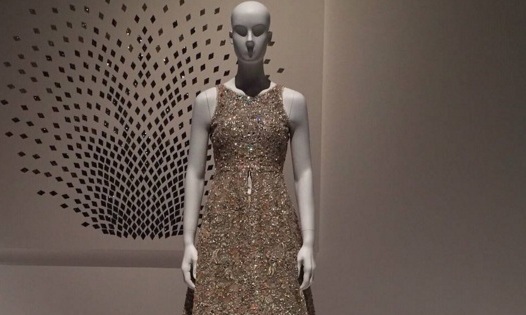 Marking the 120th anniversary of Swarovski- the worldwide leader in luxury cut crystal and exquisite jewelry, the glorious brand hosted an opulent affair in the magnificent city of Dubai, the first ever Swarovski Sparkling Couture Exhibition.
The elite event exhibited extravagant and exceptional pieces from 41 brands from across the UAE, the Kingdom of Saudi Arabia, Kuwait, Lebanon, Iran, Pakistan, India, Indonesia, Malaysia, Thailand, Singapore and Australia.
Guess who were the lucky brands to showcase their stunning creations to the worldwide fashion fraternity at Swarovski Sparkling Couture Exhibition?
A whopping number of six Pakistani designers counting luminary brands Elan, Maria B., Fahad Hussayn, Saira Shakira, Faraz Manan and Tena Duranni dazzled the Madinat arena with their intricately designed and embroidered bridal wear.
View glimpses of the alluring attire by Maria B. at the coveted event.
Faraz Manan's glittering celebration of the nation's cultural wear grabbed many eyeballs.
Check the elaborately embellished bridal Angharka showcase by Elan at the fashion gala.
Equally breathtaking was Tena Durrani's delicate design, embedded with about 150,000 Swarovski crystals and seizing everyone's attention.
Meanwhile designer Saira Shakira flaunted on the occasion a blend of contemporary and conventional with her fashion installment.
But it seems that it was Fahad Hussyan's majestic tunic that stole the show.
Representing Pakistan on a world-class platform, these Pakistani fashion juggernauts  ensured that their appears work appears scenic enough to charm the world's leading connoisseurs of vogue and style present at the prestigious event.
Have something more to add to the story? Share your views in the comments below.