Nothing is more fulfilling than a chicken dish made with a burst of flavors. If you're looking for an excuse to make a mess in the kitchen with great results, we've got your back! Here are some very delicious chicken recipes that you can try.
1. Basil Chicken
It's one of the simpler dishes out there. Just start with any chicken cut of your choice, saute it with some tangy lemongrass, pepper, a pinch of palm sugar, and a load of aromatic basil leaves. Basil generally is a herb that adds incredible aroma and taste to whatever you put it in.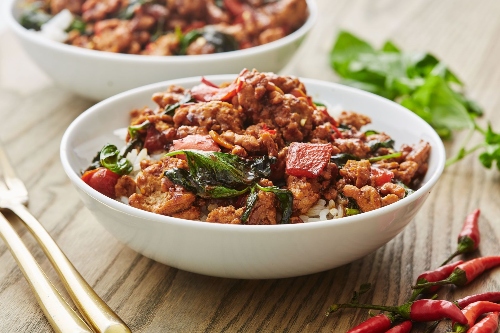 2. Chilli Chicken
This recipe has meat in it with a spicy twist! The juicy pieces of chicken are stir-fried with Asian sauces, tomato puree, and garlic. The garlic taste is much stronger in this, so only go for it if you can tackle that. The twist of spice with tender chicken and garlic makes a wholesome meal you'll never get tired of making.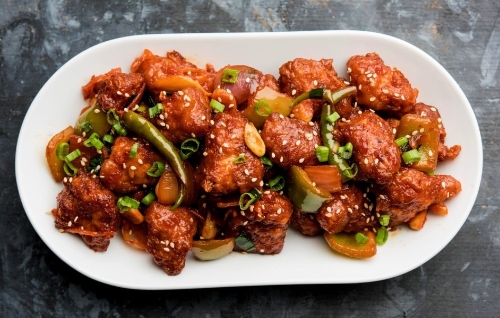 3. Chicken with Mustard Sauce
Mustard! This recipe calls you to smear your grilled chicken with an easy-to-make sauce made with mustard, mayo, butter, and cream. It's a perfect meal for one (because when it's this good, you don't share). You can make it for your friends and family as well as house get-togethers. Pro-tip: get rid of your friends who don't like Mustard.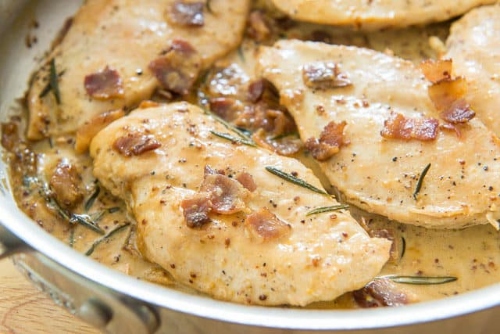 4. Ginger Chicken
Growing up in desi households, this is a dish many of us have gorged on. Most desis are garlic and ginger fans because God knows nothing in our house is made without it. If you happen to be a ginger and chicken lover, then this one's for you. The dish is cooked in simple and mild flavors with an extra ginger punch, and the best thing is, adults and children love it alike.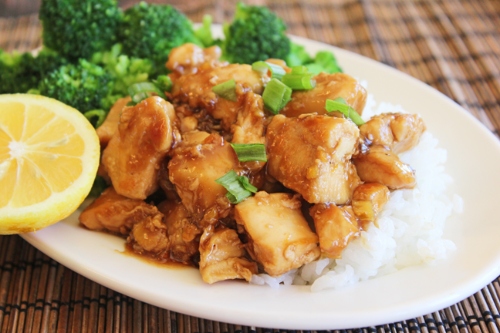 5. Paprika Roast Chicken
If you want a dish to give you hiccups from the spice and make you sweat a little, get this going. It's rubbed with paprika, sour cream, butter, and lime juice, making this roast chicken perfect for a Sunday. This chicken recipe is full of flavors.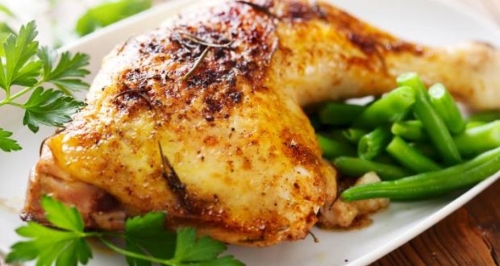 6. Sesame Chicken Salad
We've also got something for the diet conscious ones! Here's how you can use your chicken in a salad because salads are the simplest dishes to put together. Just throw in cooked chicken strips, crunchy sesame seeds, mixed greens, and drizzle some chilly oil dressing. Your quick meal is ready to be savored.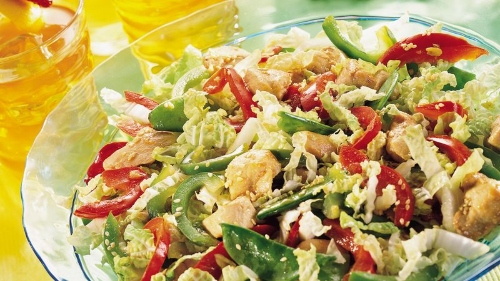 Try these chicken recipes, and do let us know which one you liked the best.
Stay tuned to Brandsynario for the latest news and updates.