Another symptom of COVID-19 is the COVID nails, aka Beau's lines. Tim Spector, a principal investigator of the Zoe COVID Symptom Study app, recently tweeted about the phenomenon and included a photo of COVID nails. He wrote,
"Do your nails look odd? COVID nails are increasingly being recognized as the nails recover after infection. The growth recovers, leaving a clear line. This can occur without skin rashes and appears harmless."
Do your nails look odd? COVID nails are increasingly being recognised as the nails recover after infection and the growth recovers leaving a clear line. Can occur without skin rashes and appears harmless pic.twitter.com/Q1Lfdrc9Dc

— Tim Spector (@timspector) May 3, 2021
Alongside covid nails, corona symptoms range from persistent cough to hair fall. However, a lot of people are noticing a change in their nail structure. Here is everything you need to know about the condition.
1. Appearance Of COVID Nails 
The appearance can range from horizontal lines to ridges, grooves, or indentations. It can happen in both fingers and toes. People may also notice discoloration under their nails if they have previously had the virus. However, this won't necessarily happen to everyone, and it's more apparent in some people than others.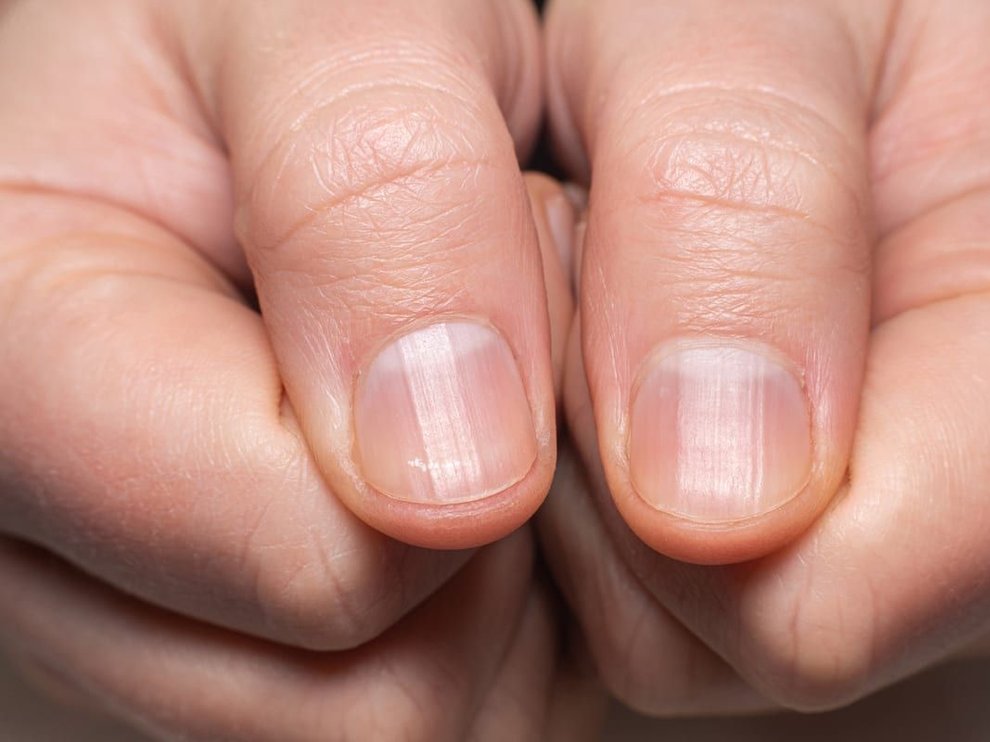 2. Side Effects Of COVID Nails
There are no particular side effects, and the condition is usually harmless. However, COVID-19 is not the only cause of this appearance. Many systemic illnesses and diseases can result in similar features in the nails.
3. What Does This Means?
The question is if this means whether you previously had an infection or not?
"It is noticeable that any systemic disease can disrupt nail growth which can be reflected in abnormalities in the appearance of nails." Amesh A. Adalja, MD, senior scholar at the Johns Hopkins Center for Health Security in Maryland, stated.
"This can be seen with any critical illness." The flu, an infection, and pretty much anything that causes a high fever can also cause these grooves. Even chemo can cause Beau's lines. "Having it after chemotherapy is a classic case," Dr says.
4. Treatment Options 
Beau's lines are not harmful themselves and usually grow out after several months. Hence no treatment is required to correct the appearance of the nails. Joshua Zeichner, MD, is the director of cosmetic and clinical research at the Icahn School of Medicine at Mount Sinai in New York City. He stated,
"The good news is that even without treatment, it should correct itself. Once the nail change has happened, it is not permanent, so it is just a waiting game for the nail to grow out."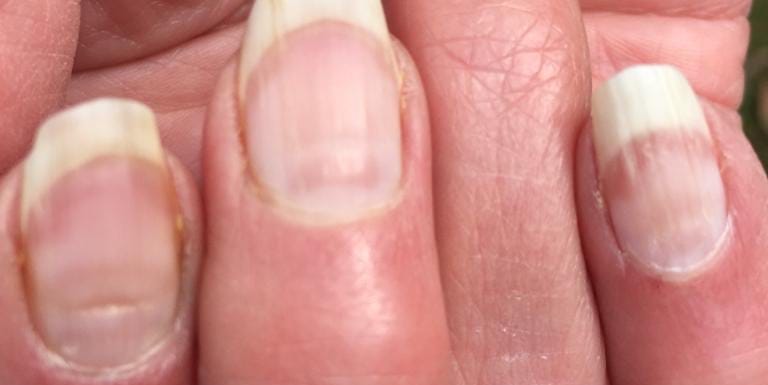 5. Alternative to Antibody Test 
Tim Spector is a professor of genetic epidemiology at King's College. He said if this is a marker of COVID-19 infection, then it will help diagnose the virus.
"If we get enough numbers that are associated with asymptomatic COVID-19, that's a cheap antibody test," he said. "People just need to look down at their nails."
Stay tuned to Brandsynario for the latest news and updates.