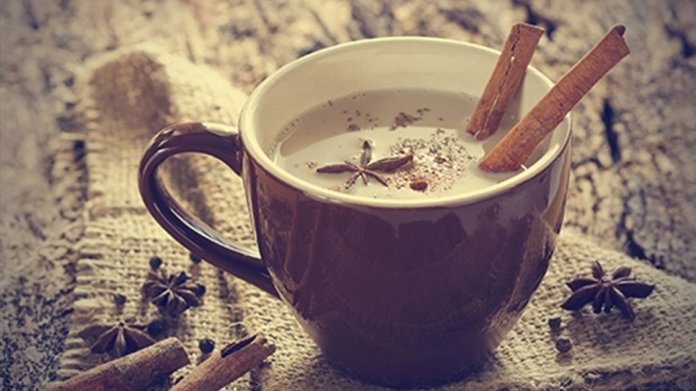 Who doesn't want to snuggle up on the couch with a hot mug of tea during heavy showers?The answer would probably be… everyone!
What if we tell you that there are different tea recipes apart from the regular one that'll help you in making your winters cozy?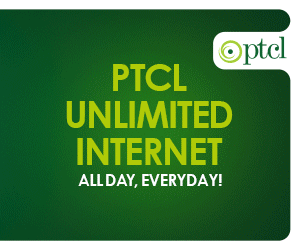 Yes, it's time to rejoice because there are several ways to spice up your tea!
Here we have put together some hot teas recipes that'll surely make your monsoon special!
Kashmiri Chai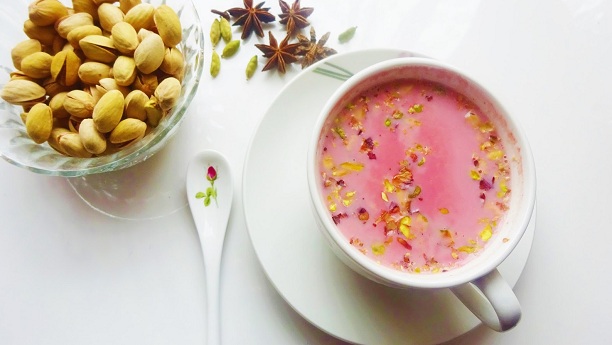 So winter weddings and functions are incomplete without serving Kashmiri tea after dinner. Here's the easy and quick recipe for the Kashmiri delicacy so that you can make and enjoy it at you home along with your loved ones.
The ingredients that are required to make this special Kashmiri tea are:
6 tsp green tea leaves
15-20 seeds of green Cardamom
1-2 tsp. grounded Cardamom
1-2 tsp. soda bicarbonate
1-2 liter full cream milk
6 tsp. grounded pistachio/almonds
6 cups water
a pinch of salt
For method, click here.
Adrak Tea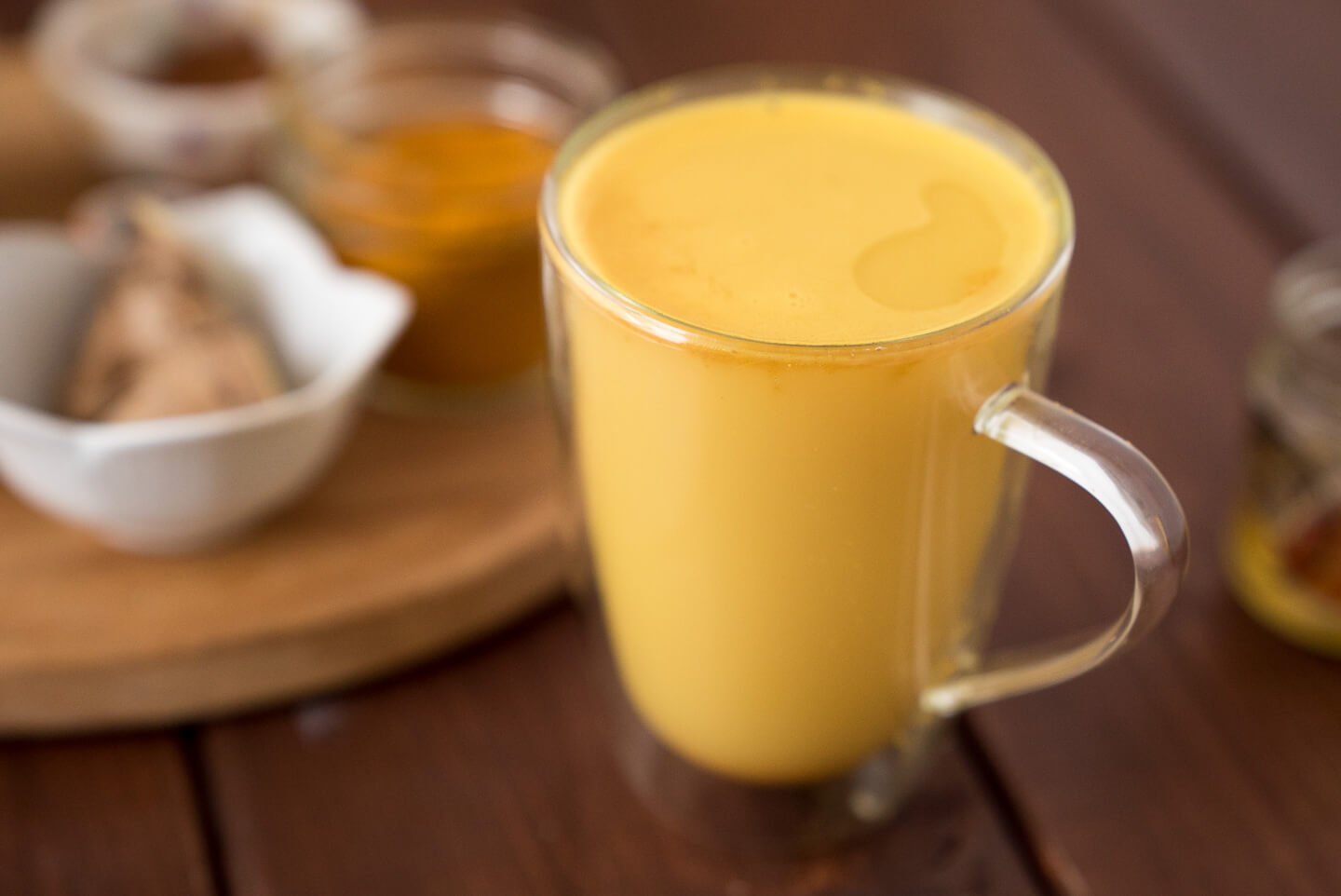 This one's definitely good for your health too. If you are having flu or cough, just let the ginger do its job and you are good to go!
The ingredients that are required to make Ginger tea are:
Half piece of crushed ginger
3 tsp. of tea leaves
½ tsp. of sounf
1 tbsp. of Basil leaves
Sugar
¾ cup of milk
1 ½ cup of Water
For instructions, please click here.
Masala Chai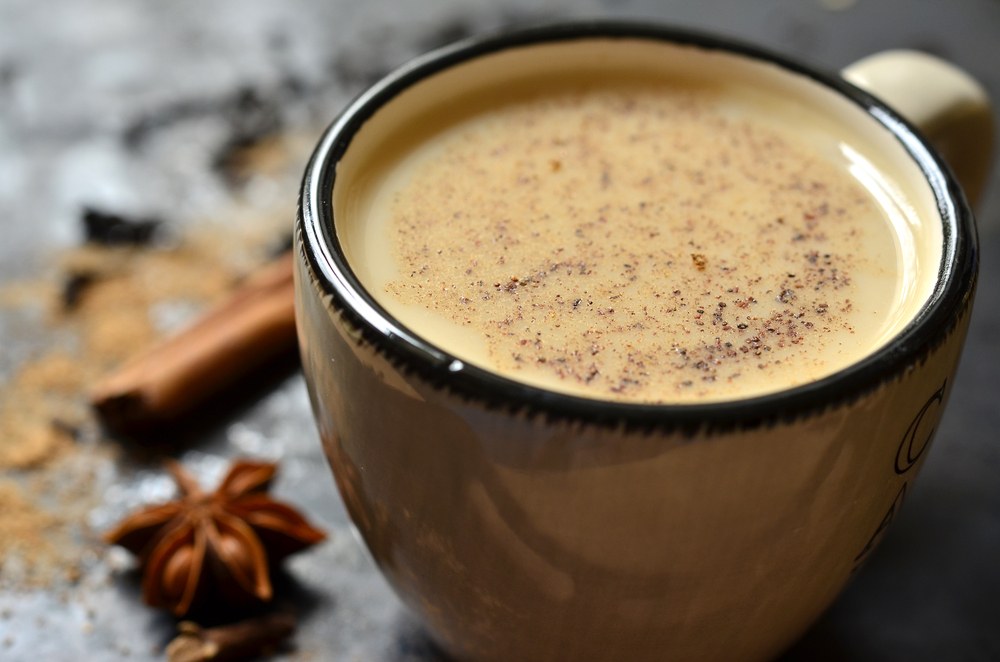 This aromatic tea will leave you spellbound. It's definitely a must-have in winters!
The ingredients that are required to make Chai tea are:
2 cups of water
3 to 4 tsp. of tea leaves
1 chunk of dried ginger
3 to 4 crushed cardamom pods
3 whole cloves
1 piece of cinnamon
1 to 2 whole black peppers
sugar
milk
For method, please click here.
Zeera Kawa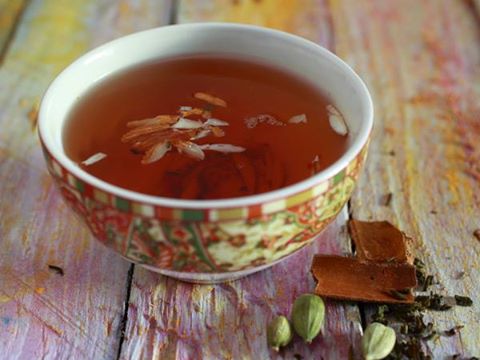 Zeera tea is not only delicious, but it also has numerous benefits as well. For instance, it can help you in relieving fatigue and tiredness.
Here are the necessary ingredients:
2 tbsp. of cumin seeds
2 glasses of water
3 dry red chilies
Mint leaves
Salt to taste
Sugar
Lemon juice
For method, click here.
Chai Latte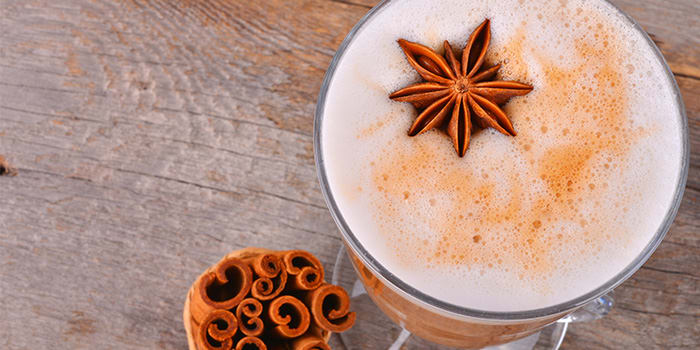 This one might sound difficult to make, but trust us, it is the easiest. Also, this amazing tea can be served hot as well as chilled.
The ingredients that are required to make Chai Latte are:
5 Vanilla flavored chai tea bags
4 tbsp. of brown sugar
1 cup of Low Fat Milk
4 cups
For method, click here.
If you are planning to opt for one of these delicious alternatives to your regular tea then definitely do try and let us know with your comments how was it.
Stay tuned to Brandsynario for more news and updates.