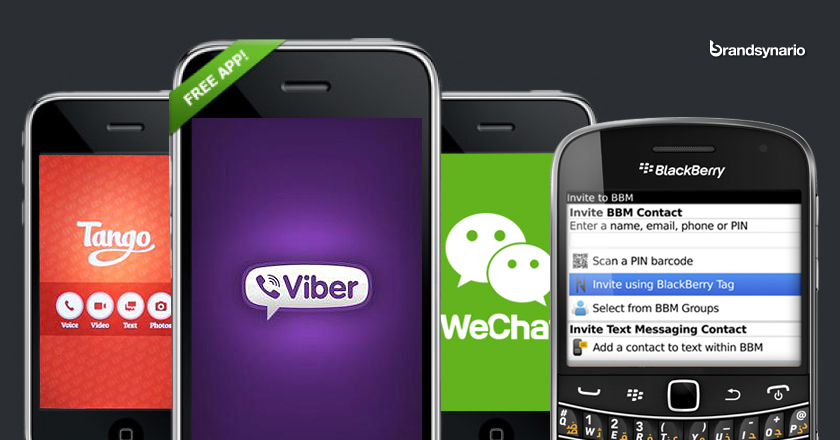 By Zulfiqar Ali Sajwani
In a country like Pakistan where cellphone network gets jammed even when a cat climbs up a tree, instant messaging applications become a fuel for survival. Be it love birds or friends, everyone has to resort to these applications in order to sustain their sensitive relationships.
The much-hyped acquisition of WhatsApp for a whopping $19 billion has left the world wondering if their favorite green icon is going to become a paid app.
Therefore, it is our foremost duty to inform our readers about what they can put in their bag of apps, when the green Whatsapp logo gives us a red signal.
Following are some of the options that are roaming in the market, waiting anxiously for your adoption.
Viber
Viber has been in the market for quite some time now, and is considered to be one of the best 'free' voice calling apps in town. Unfortunately, Viber has not been able to match Whatsapp in the instant messaging arena.
The added feature that would appeal the users even more now is the desktop version of the app, which was a facility that Whatsapp could not provide them.
WeChat
Sensational celebrities like Lionel Messi and Varun Dhawan informed the consumers about how 'amazing' this instant messaging application is. This China based app goes a step forward than Whatsapp by providing a kind of social network.
It offers a variety of ways to connect and share with each another, including messaging, photo-sharing, group chatting, voice and video calling, location sharing and friend discovery.
Tango
Tango, as the name resounds, offers not just text messaging or video calling, but even a Spotify-powered music messaging service.
This baby blooming app has emerged as a strong competitor by providing attractive features like photo-sharing, in-app games and friend discovery. The app came up with performance enhancements in December last year, which adds to the seamlessness of the app.
BlackBerry Messenger
When BBM came to android, it enjoyed a lot of attention because of its strong legacy.
However, the consumers instantly started drawing comparisons with WhatsApp, leaving the app way behind in the race.
If Whatsapp becomes paid, BBM can cease this opportunity big time and hit and run on it. The 'always-on service' and 'secure messaging' features have high potentials to take this app a long way.
QQ
Whereas some people might not be familiar with this app, this china based instant messaging app has an astounding 818.5 million active users on a monthly basis across the globe.
There is a QQ zone which can be accessed from the app which is a different digital world in itself. From gaming apps to QR code facilities; this app is all set to provide Whatsapp a tough time.
No matter how many options pass by our eyes, showing off their golden features that would leave us spellbound, the million dollar question is "are we ready to bid farewell to Whatsapp, or a chunk of our wealth?"