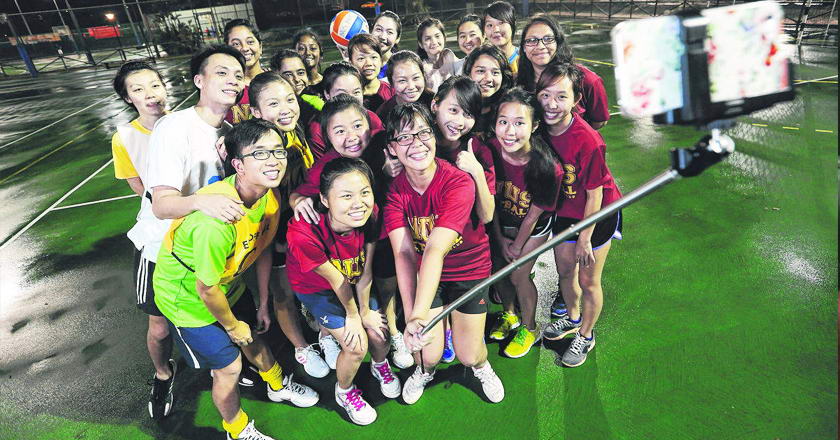 The year 2014 saw Selfie mania turning into a cultural phenomenon on the Social Media. With the increasing popularity of Selfies, a four week course by the name "The art of self-Portraiture" was introduced in City Lit College, London.
Also, the word Selfie was recognized and added by the Oxford Dictionary and not surprisingly the sentence that has been constructed on the Oxford website comes with the advice:
"Occasional selfies are acceptable, but posting a new picture of yourself every day isn't necessary"
The Selfie mania was taken a step further with the invention of the Selfie stick , a device which aids the capturing of selfie by smart phones up to a range of one meter.
The invention has been appreciated by consumers and is also recognized by Times Magazine as one of the 25 best inventions of 2014. It was also showcased in Consumer Electronic Showcase in Las Vegas.
With 2014 tagged as the year of the selfie, 2015 is speculated to be the year of the Selfie Stick and we can already see it happening as Famous Personalities like P.Diddy,
Ronaldo have been spotted using it. The former on his vacation and the latter with his fiancé Paula Morrais. In addition,
Jacqueline Marry Jossa who plays Lauren Branning in the hit BBC soap opera EastEnders was spotted using the Selfie stick on Christmas, She also won Best Newcomer at the National Television Awards 2012–2014,
With celebrities using selfie sticks to capture themselves the obsession is growing as can be seen from the few handpicked pictures from the buzz feed article "People who took selfies to a whole new level"
It's just not a selfie Stick
Sleeping with a Selfie Stick
The obsession could not be more clearly depicted or may be it could?