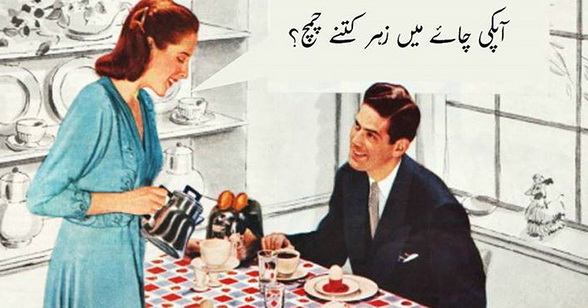 Truckloads of hilarity with 100% authentic and desi of sarcasm: this is what the much viral and comical Facebook Page "Bitchy Urdu Cards" vows to offer you.
Just a month old with over 16, 255 likes, Bitchy Urdu Cards is our very own deliciously creative "Desi" version of retro styled, snarky memes.
Abdullah Syed, the man behind the popular Facebook pages "Karachi Tips", "Typewriter" and "Bitchy Urdu Cards is the page's founder.
Abdullah revealed that his inspiration for his satirical idea came from Austin Kleon's book "Steal like an Artist"
"The idea basically is that everything is a remix and creativity is essentially mixing things together and adding your own flavor to it. When I look at all of this stuff that I continue to create, I see a lot of twisting, turning, adaptation and fusion", he said in an exclusive interview to Brandsynario.
Witty, clever and blunt; the cards are fashioned in a sassy vintage look and mocking punch lines.
"I didn't come up with the idea really, it just happened in conversation over coffee with a few friends one of these days. We talked about doing these cards that we can pass around and I kind of took the next obvious evolutionary step: made a Facebook page", he further added.
Having an achievement of running three phenomenal Facebook pages to date, he is currently working to set up a media agency and is even welcoming the corporate sector to buy such sharable content.
Check out the some of the best memes by Bitchy Urdu Tips below: