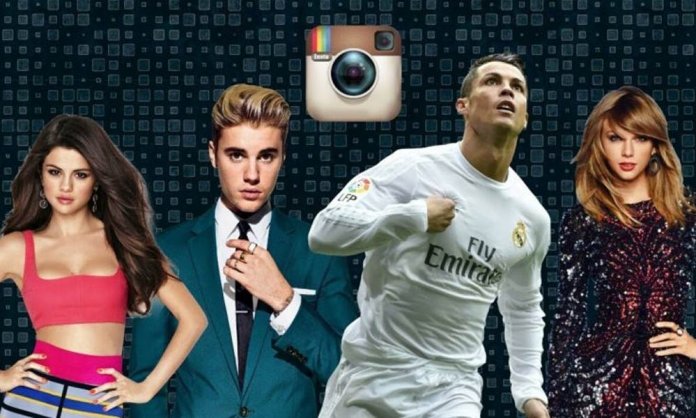 142 views
Teens follow various personalities on Instagram and YouTube and often even idolize them.
However, these icons are not only limited to popular actors and athletes.
As part of its biannual project to get insight into Generation Z's preferred brands, day-to-day habits, and choices when it comes to shopping, spending money, and spending time, financial analysts at Piper Jaffray recently surveyed 9,500 teenagers.
Teenagers are spending more time watching videos on YouTube rather than on Netflix. Instagram is their most-frequented app while Snapchat remains the favourite.
According to the research, these are the 10 most popular social media personalities:
Sommer Ray
Sommer Ray is a 23-year-old fitness model who has accumulated a huge presence on Instagram. She also manages a YouTube channel and hosts a podcast with influencer Amanda Cerny.
Danny Duncan
Danny Duncan posts YouTube videos of pranks and athletic stunts. He just finished his second "Virginity Rocks" tour, which included "a dance-off between little people, haircuts for his fans, and jousting matches onstage."
Kevin Hart
Kevin Hart is a comedian and actor who is famous yet controversial. He was selected to host the Oscars this year, however, he stepped down after anti-LGBTQ tweets and stand-up jokes were surfaced.
Dwayne "The Rock" Johnson
Wrestler turned actor, Dwayne "The Rock" Johnson has a huge following on Instagram. He frequently posts everything from workout regimens, behind-the-scenes shots from film sets, and cute moments with his family.
LeBron James
Expert basketball player LeBron James is one of the most well-known NBA stars. He's the most-followed American athlete on Instagram, where he shares photos of both his personal and professional life.
Emma Chamberlain
Emma Chamberlain is one of the most well-known Generation Z-aged influencers who has climbed the ladder fame in just two years. She posts candid vlogs on YouTube from her daily life that teen girls can relate to.
PewDiePie
PewDiePie is also known as Felix Kjellberg and is the most-followed solo YouTuber. He's known for his popular videos where he gives commentary while playing video games, as well as his coverage of internet memes and viral videos.
Donald Trump
The president of USA tweets on both personal and political subjects and is extremely famous on Twitter. His tweets often turn into memes and jokes.
Kylie Jenner
Kylie Jenner has been in the limelight since she was 10 years old. She is currently one of the most popular stars on Instagram, has a daughter named Stormi, and runs a wildly popular make-up company called Kylie Cosmetics.
David Dobrik
23-year old David Dobrik has been one of the most recognizable social media stars for years now. He was one of the most popular stars on Vine and runs a popular YouTube channels with vlogs and challenges that often feature members of the Vlog Squad.
Have you been following these famous people too? Comment and let us know.
Stay tuned to Brandsynario for more news and updates.