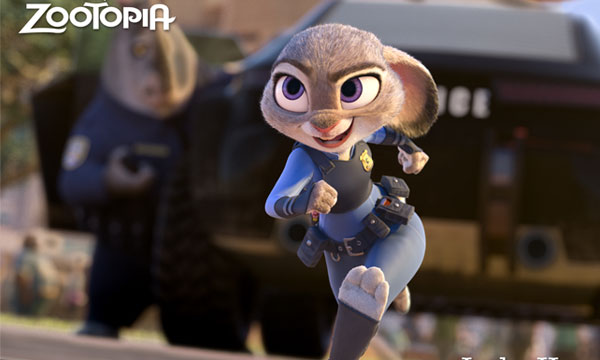 Disney's "Zootopia" is top of the global box office for a third week running, reports Rentrak. After smashing records set by "Frozen" in its opening weekend, the animated film about bunny rabbit cop Judy Hopps, who teams up with a fox to solve a crime in the Zootopia animal kingdom, is still continuing to dominate the charts.
"Divergent Series: Allegiant", has jumped straight in at the number two spot on its opening weekend, whilst Oscar-winning movie "The Revenant" continues to prove popular, finding itself in the top three once again after the weekend.
Here are the top 10-weekend worldwide box office estimates for the weekend ending March 20:
1. Zootopia – Disney – $102.842m
2. Divergent Series: Allegiant – Multiple – $51.05m
3. The Revenant – Fox – $37.625m
4. Kung Fu Panda 3 – Fox – $32.785m
5. 10 Cloverfield Lane – Paramount – $17.5m
6. London Has Fallen – Multiple – $16.894m
7. Miracles From Heaven – Sony – $15m
8. Deadpool – Fox – $14.1m
9. Gods Of Egypt – Multiple – $7.35m
10. Kapoor & Sons – Multiple – $6.865m
Stay tuned to Brandsynario for more updates!