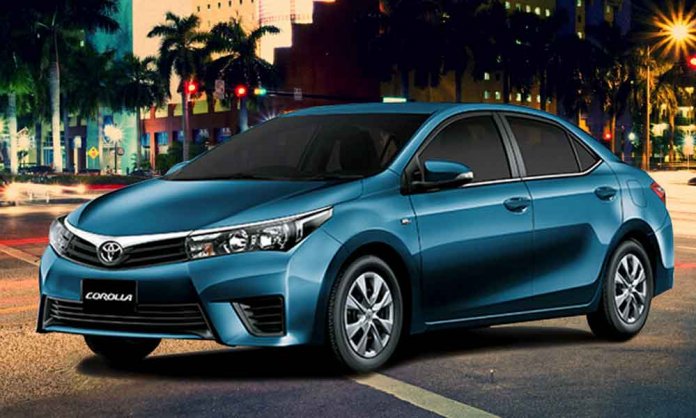 Unfortunately for automotive fanatics, Indus Motors Company (IMC) has increased 10% on the popular vehicles.
The prices have been raised for the Toyota Corolla and the Toyota Fortuner. For IMC, the Corolla, Hilux, and Fortuner are its bread and butter. However, the news is that they have increased the price for their 1,700cc variants.
In regards to this news, Indus Motor CEO Ali Asghar Jamali confirmed to The Express Tribune said:
 Yes, we have increased prices

We have passed on the impact of 10% FED (federal excise duty) the government has imposed through the Finance Supplementary (Second Amendment) Bill 2019 to cars of 1,700cc and above category.
The official notification read:
It is important to note that FED will be applicable to all new and balance order (including full and partial payment)

"New RSP (retail selling price) will also be applicable to all government orders pending delivery with the company," it said
Honda Civic & Toyota Grande Price-Tags Increase by a Whopping Amount!
New Toyota Car Prices
According to the new price list, the 1.8L Toyota Corolla Altis M/T is priced at Rs 2.96 million, 1.8L Corolla Altis A/T CVT-I is at Rs 3.10 million, 1.8L Corolla Grande MT-SR at Rs 3.15 million and 1.8L Corolla Grande AT-SR CVT-I at Rs 3.30 million.
On the other hand, the Fortuner 4×4 – Sigma 4 (2.8 liters) diesel engine is priced at Rs7.52 million and Fortuner 4×2 (2.7 liters) petrol engine is priced at Rs7.04 million.
The impact of the increase in price comes after the changes in government levies, tariffs, fiscal policies, import policies, etc.
"Around 24% of Indus sales are in the 1,700cc and above category," Topline Securities said in an earlier report. "However, Indus already has a 1,600cc variant for its top-of-the-line Toyota model, which it will likely market aggressively."
Have something to add to the story? Share it with us in the comments below.
Stay tuned to Brandsynario for more news and updates.
Source: ET