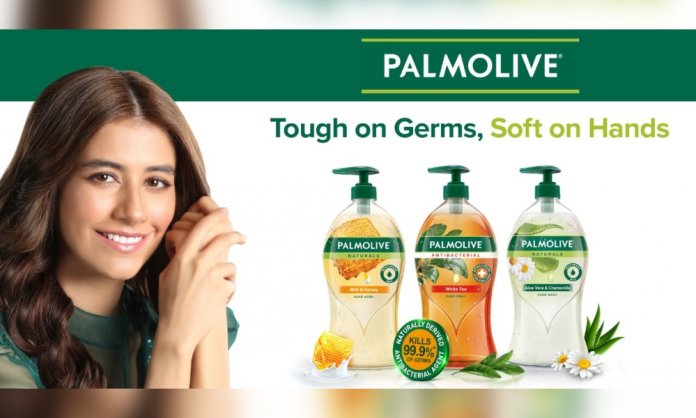 Hand washing has recently become one of the essential hygiene-related activities, and we all know why. The most recent concerns about the Coronavirus outbreak have led to personal hygiene products, becoming the number one priority across the globe. The nation remains in lockdown with only essentials available for purchase; the advertising industry has played a vital role in promoting hygiene products around the disease.
With all this in play, Palmolive Naturals has now unveiled their new Liquid Hand Wash range that will keep your hands feeling soft even after frequent handwashing because it is 'Tough on Germs' but 'Soft on Hands.' This Liquid Hand Wash range, derived from 100% natural, skin-loving ingredients and free of all harmful chemicals, is available in three astonishing variants – Antibacterial, Milk & Honey, and Aloe Vera & Chamomile – available in 225 ml and 450 ml sizes. With its sleek, sophisticated packaging, the Liquid Hand Wash range pump bottles are hard to miss as they gleam on the shelves. The Brand has brought actress Syra Yousuf on board as the new Palmolive girl and is driving home the message to their customers that they don't need to compromise the beauty and softness of their skin in their efforts to kill germs through hand washing.
The film opens with Syra standing firm as an icon of strength, proving her mettle as she gives it her all in a challenging boxing routine. High spirited, enthusiastic and energized, she urges girls to be tough and stay safe using the new Palmolive Naturals Liquid Hand Wash range, which is designed to kill germs while keeping your hands soft and moisturized. The TVC cleverly syncs the insightful message of being strong-minded and soft-hearted with the key benefit of the Palmolive Naturals Liquid Hand Wash range – being tough on germs, but soft on hands, putting the message across in an empowering, light-hearted and relatable way.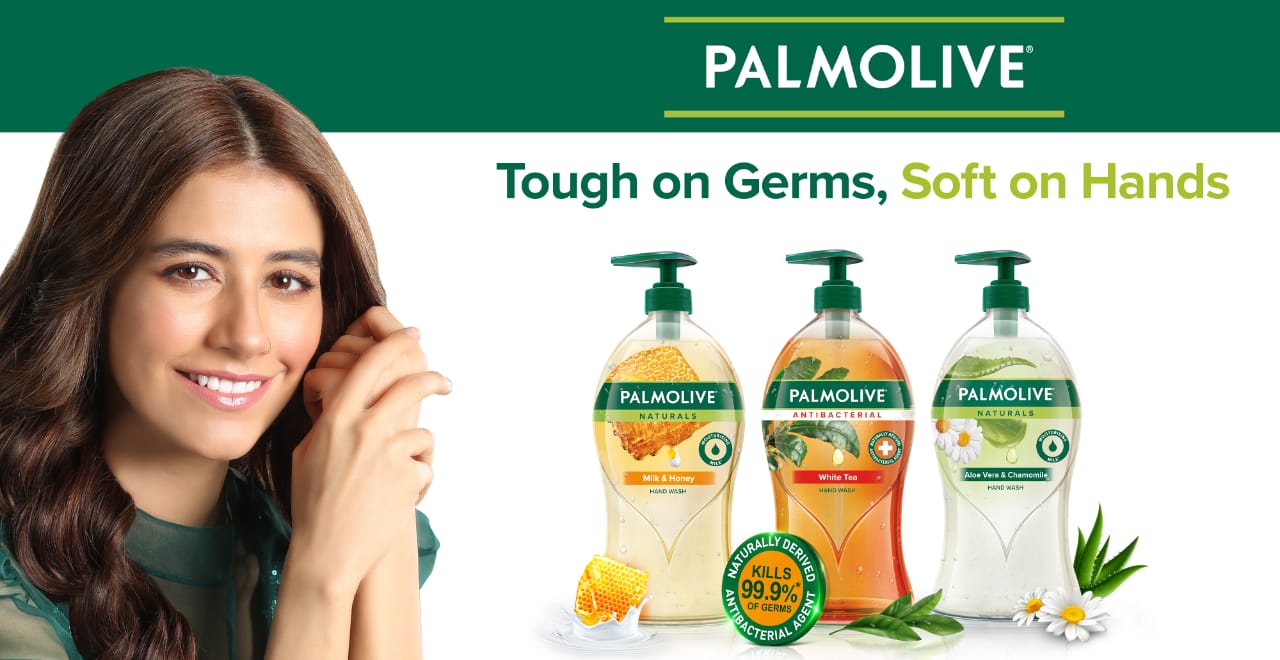 The country's current outlook appears grim with the COVID-19 cases burgeoning; it's also an opportune moment for brands to shine. As a responsible brand, Palmolive brings their A-game during such unprecedented times by offering help and hope to consumers. What better way to launch this campaign than to build traction on handwashing, which is presently one of the biggest weapons to combat the spread of the virus. Such digital campaigns have a two-fold advantage, which includes the social angle on creating awareness and the brand connecting with the current situation. Palmolive Naturals is ensuring that they deliver the social awareness message responsibly and with sensitivity.
As we collectively deal with the Covid-19 pandemic, washing our hands is the need of the hour. Palmolive Naturals puts this message across beautifully in the public interest and inspires hope that we can all be 'tough and soft,' while the new Palmolive Liquid Hand Wash range is 'Tough on Germs and Soft on Hands.'