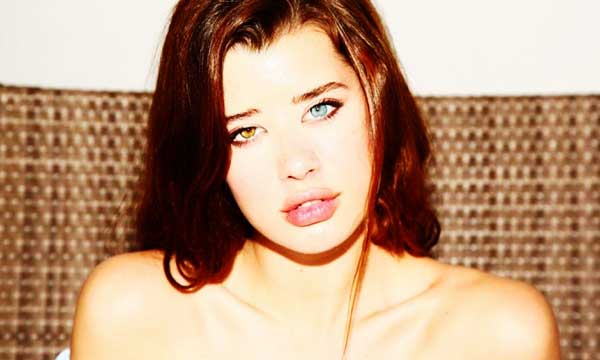 For those who have always wondered whether genetic mutation is just a far fetched concept limited to X-men movies or a reality, here is a shocking story of a 20-year-old American girl who has become the living proof of a beautiful genetic disorder.
Sarah McDaniel, a young and bright  Instagram model has the most unique and exquisite looking genetic mutation that that has made the Internet go crazy. The mesmerizing Instagrammer, Sarah McDaniel has one bright blue eye while the other is yellow-brown in color.
While many people are appreciating her natural beauty, a strong section of the social media community thinks her images are photo-shopped but Sarah denies such allegations claiming that her eyes are as natural as it gets.
Read More: 10 New Victoria's Secret Models For VS Fashion Show 2015
Have a close look at some of Sarah's hypnotizing eyes.
Read More: Kendall Jenner to Star in Summer 2016 Woodies Campaign
Gregorio Campos who photographed Sarah McDaniel said that "Anyone that looks unique, I don't Photoshop and I think imperfections are beautiful. I like making imperfections look good, whether it's the atmosphere or the model."
Sarah McDaniel is a beauty sensation on the internet nowadays and soon she will be batting in the big names.