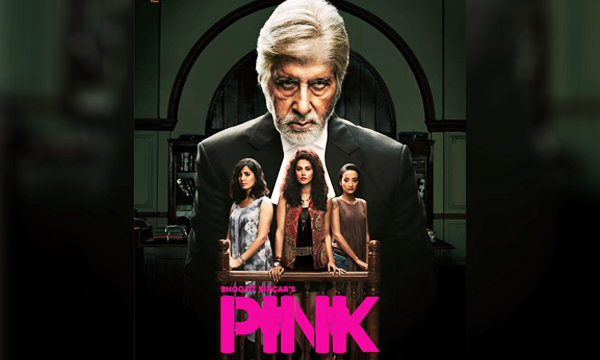 The Big B of Bollywood, Mr. Amitabh Bachchan manages to stay in the limelight, even at the age of 73! His Bollywood flick 'Pink', released on 16th of September and wowed the audiences! The movie is all about women empowerment and sexual abuse, one of the most pressing issues of our society and it managed to highlight it quite well, receiving an amazing response from all over.
Directed by Aniruddha Roy Chowdhury and produced by Shoojit Sircar and Rashmi Sharman, the courtroom drama thriller, Pink has acquired quite the attention from the media.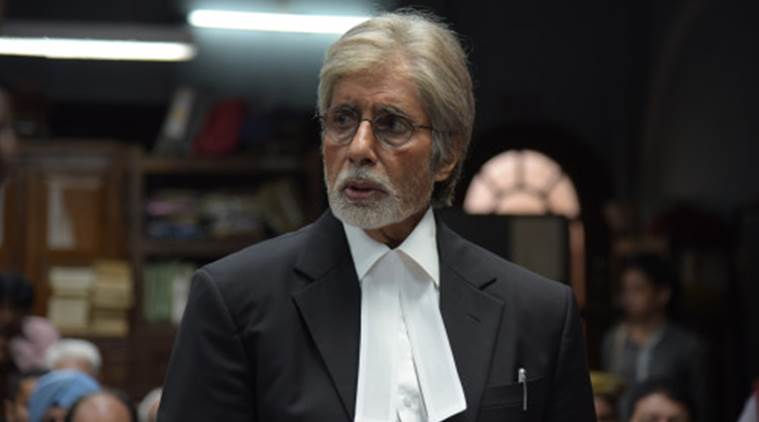 Playing one of the vital characters in Pink, Amitabh's lawyer avatar pleads for women empowerment and social justice. While talking to The New Indian Express, the actor said, "We need to respect the female gender and that will come with education."
The movie received an outstanding response from the general public, critics, and celebrities alike!
Here are some  critics reviews about the movie, Pink:
Critics Reviews
According to The Indian Express Pink "is a powerful and brave film about real women who are forced to face the rage of the entitled male."
"finally, a powerful, brave Hindi mainstream film which focuses on real young women who live real lives and deal with thorny day-to-day issues, which young women the world over will identify and relate with," wrote the Indian Express.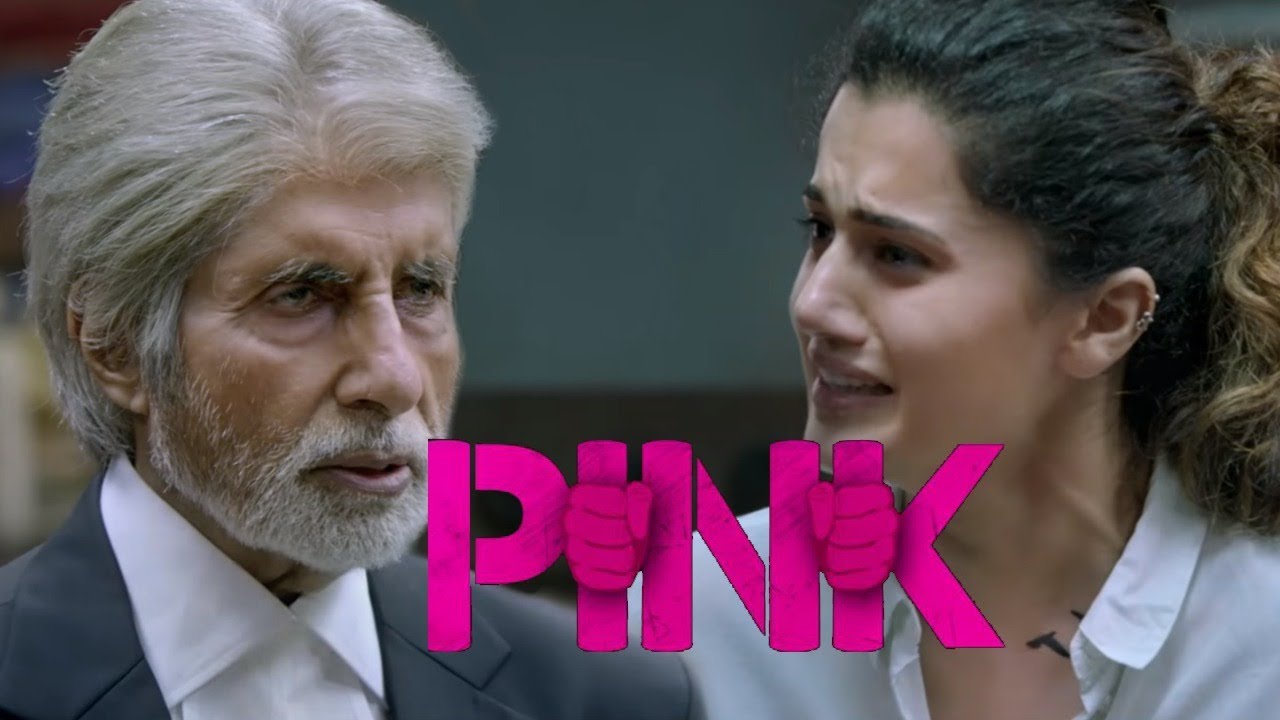 Bollywood Bubble called the movie, "a work of sheer brilliance" while Times of India also gave the movie a very positive review; "Pink is a powerful statement on the existing feudal mindset of a majority of India, where men and women are judged by a different yardstick. And if the man happens to be from a powerful family, then the fight for justice is even more skewed".
Mumbai Mirror, gave the movie a four-star rating and wrote:
"Being a single woman in Delhi makes for fragile existence. Constantly scoped by the prying eyes of neighbours who deduce her character based on when she returns home and the guests she entertains, it is an unsettling world. This is the backdrop of Aniruddha Roy Chowdhury's Pink, which effectively transfers the fears and frustrations of its characters onto the audience. The most pertinent point this film underlines is the feudal mindset of the milieu, amplified by the sense of male entitlement that eliminates consent."

Amitabh revealed that the title 'Pink' has been chosen to represent female empowerment. Pink signifies females and the movie is purely for the female audience. The movie Pink highlights the strength underlying the female gender and that they must use this power more often to fight the menace of rape and injustice. 
"They are often disrespected in society but they should stand on their own feet… they have the power and respect. I believe that 50% of a nation's strength is reposed on women. This film is dedicated to those women."
"We have worked in a film in which we have faith.  I had read a beautiful line in an English editorial — "A woman's body is not a democracy it is a dictatorship and it's about time the dictator took charge," said Mr. Bachchan.
Twitter Reactions
Here is how celebrities & the general public reacted to the movie Pink:
Saw #PINK. Absolutely ravishing piece of filmmaking! Kudos to the whole team. DONT. MISS. IT. 4.5/5 @ShoojitSircar pic.twitter.com/mAkweifbaN

— Komal Nahi Nahta (@KomalNaahta) September 14, 2016
Absolutely LOVED #Pink…such a well made film which had me clapping at its brilliance and hooting loudly at certain dialogues.A MUST watch!

— Pooja Hegde (@hegdepooja) September 15, 2016
Precisely the reason we made #pink
Thanks for reinforcing our belief in this need of the hour https://t.co/FfL9Uqdro4

— taapsee pannu (@taapsee) September 15, 2016
Everyone Is raving about #PINK & my friend @ddaviddhawan tells me it is a MUST see ..Sunday booked !@tapseepannu @ShoojitSircar @SrBachchan

— Raj Nayak (@rajcheerfull) September 15, 2016
Guess whose happy bday it is!! Our super duper maha talented, mega special @ShoojitSircar OMG! You are such a rockstar! I love you da #Pink

— Shreya Ghoshal (@shreyaghoshal) September 14, 2016
#Pink is brilliant. @SrBachchan keeps redefining what thespian excellence is. @ShoojitSircar creates another marvel. @Imangadbedi is superb.

— SUHEL SETH (@suhelseth) September 14, 2016
#Pink is yet another sparkling performance in Sr Bachchan's illustrious career… He is in terrific form… Final word: DON'T MISS IT! 👍👍👍👍

— taran adarsh (@taran_adarsh) September 13, 2016
. #Pink is v well written,high on technical efficiency, great performances,n masterfully executed n it makes 4 terrific cinema. DO NOT MISS!

— Faridoon Shahryar (@iFaridoon) September 13, 2016
So glad that films like #Pink r being made! Amazing performances, relevant content & so well paced. @ShoojitSircar @SrBachchan @taapsee 👏🏻👌🏻

— SAIRA Kriti Sanon (@kritisanon) September 13, 2016
#Pink is the need of the hour. We needed this film to mirror the patriarchal double standard which engulfs our society. Come Fri, 16th Sept✌

— Ayushmann Khurrana (@ayushmannk) September 12, 2016
Just saw one of the best and the most essential film of our time. #pink should be a must for everyone to watch! @TheFilmPink

— amit !! (@TheAmitSadh) September 12, 2016
Just saw #PINK ….. Speechless!

— Abhishek Bachchan (@juniorbachchan) September 9, 2016
Just saw #PINK ….. Speechless!

— Abhishek Bachchan (@juniorbachchan) September 9, 2016
The tear-jerking, powerful trailer of the movie Pink is bound to give you goosebumps. Watch the trailer of Pink movie:
Storyline: Amitabh plays the lead character of a lawyer suffering from bipolarity- fighting for social justice of three innocent girls, Taapsee Pannu, Kirti Kulhari, Andrea Tariang, who have been sexually assaulted and abused by drunk men. Being women, the complexities, hardships, and allegations that they undergo, have been highlighted quite brutally in the movie.
The language used by Amitabh Bachchan is very provocative, aptly delivered by the amazing actor that he is. The character played by Taapsee Pannu is also a very strong and challenging one. As Mr. B revealed, the tone of the movie is aggressive, bitter, harsh and very real. 
The actor was recently also in the news for the letter he wrote to his granddaughters, Aradhya and Navya Naveli. 
T 2369 – I write … a letter .. because I wanted to .. !! pic.twitter.com/l2xUPf1TBa

— Amitabh Bachchan (@SrBachchan) September 4, 2016
From facing gender discrimination to marrying for love, from listening to their heart, wearing what they want and creating their own identity in this world, the Pink actor wrote it all in his letter.
Here is a video of Amitabh reading the letter he wrote to his granddaughters:
Amitabh became the victim of controversy here when many criticized his letter- some said how the letter was a cheap publicity stunt to promote his upcoming movie Pink, also about empowering women.
https://twitter.com/ShiriishKunder/status/772819690586505216
While some said that the letter only highlighted the Bachchan clan, shedding no light on Jaya Bachchan or her family, who herself is quite a strong woman.
#ABLetter His granddaughters only carrying legacy of their paternal great grand fathers 😂😂😂 Feminism lessons by @SrBachchan on #TeachersDay

— Neha Gupta (@ne_hah) September 5, 2016
Opening line of the letter Mr Bachchan wrote to his granddaughters is itself problematic.They carry the legacy of both pardadaji & pardadiji

— ruchi kokcha (@ruchikokcha) September 6, 2016
In the latest news, Amitabh also revealed how her co-star in the movie Piku, Deepika Padukone was paid more than him even though he is Amitabh Bachchan. He highlighted how she is more important and therefore was given a bigger paycheck for the movie.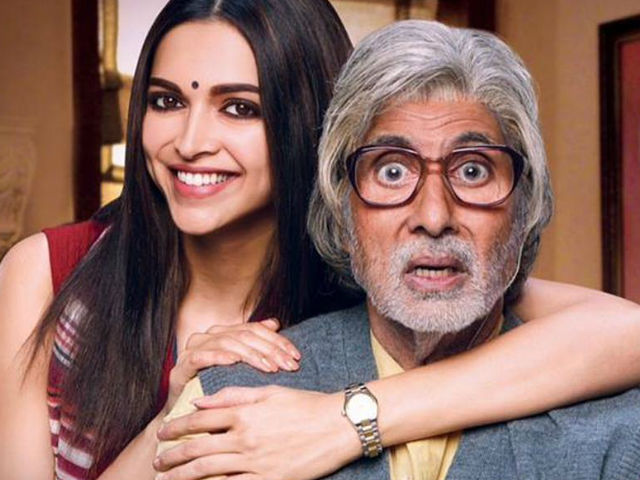 According to BollywoodLife, Big B said, "In Piku, Deepika Padukone was paid more than me. That says two things – one that she is obviously more important than me and two I have lost my price scale because I have been working for so long and maybe I am not that important now to get that kind of money."
The timing of such humble statements is just perfect, don't you think? Considering the harsh reality this movie entails, it is bound to hit the right nerve and may even become a huge hit! What do you guys think?
Qurat-ul-Ain Balouch's New Bollywood Song 'Kari Kari' Released- Watch Video
Stay tuned to Brandsynario for the latest updates.