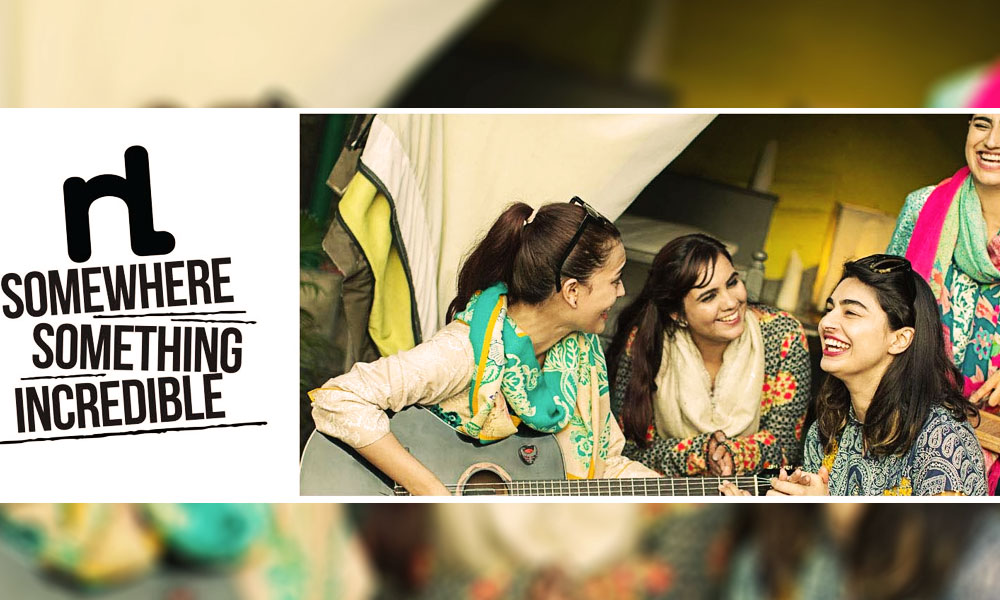 Nishat Linen just released a heartwarming commercial that will surely have the wanderlust inside you turn green with envy. They began posting teasers on their official Facebook page by October 8th and had everyone on their toes for their new arrivals.
The advert was posted on the 20th of October and follows a trip of seven girls that experience the beauty of Nepal whilst wearing the new line by Nishat Linen. They brought on the diversity by presenting girls that varied in sizes and looks altogether, as opposed to the usual models and celebrities, which made them all the more relatable.
These girls showcased natural raw beauty which paired exactly with what the clothes and the mesmerising landscapes of Nepal offered.
This feel-good commercial explores the scenic beauty of the country, capturing fast but picturesque shots, as the girls are seen wearing the casual but multicoloured and intricately designed shirts.
They look elated as they play various instruments, explore the shops and communicate with the locals whilst making heaps of memories. At the end of the advert, during dinner, they transform into formal wear adorned with heavy embroidery and darker colours, broadcasting the fact that the line truly is perfect for any event.

The carefree vibes of this advert could put a smile on anyone's face and have you remembering your own days of travelling with your friends. It won't be a surprise to anyone if you manage to get lost in the melodic vocals and soulful acoustics of the catchy song.
Visit Nishat Linen stores or their website to find what to wear when you discover your own #SomewhereSomethingIncredible.
How did you like the ad? Let us know in the comments below and stay tuned to Brandsynario for more updates!