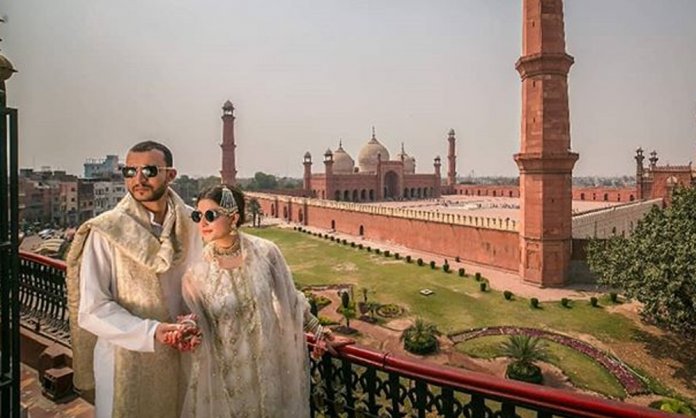 Since last month, the wedding ceremonies of our celebrities are taking the social media by storm and now famous news anchor Neelum Yousuf's Nikkah pictures have left her fans in awe.
We have noticed that many of the celebrities try to have a hush-hush wedding but the moment their wedding ceremonies' photos are revealed, they go viral on social media.
Amidst all this wedding season, news anchor Neelum Usaf tied the knot yesterday.
Neelum herself has not posted any pictures on her social media accounts but her wedding photographer shocked Neelum Yousuf's followers when he posted the pictures of the newly-Nikkahfied couple. Her Nikkah ceremony took place in Badshahi Mosque, Lahore.
Here are the pictures of Neelum Yousuf's Nikkah ceremony:
Look at how happy she looks. #SayMashaAllah 
We just can't get enough of these lovebirds
As soon as the wedding pictures were revealed, her fans and followers started to pass on good wishes to her!
However, the details of her husband have not been revealed. But indeed we can see that both of them are made for each other.
Neelum Usaf started her career as a news anchor in ARY but last year she switched to Geo News. She sometimes hosts the morning show "Geo Pakistan" with Abdullah Sultan in the absence of Huma Amir Shah.
We wish the best for her life ahead!
What do you think about the story? Let us know in the comments section below!
For more updates and entertainment details, stay tuned to Very Filmi.