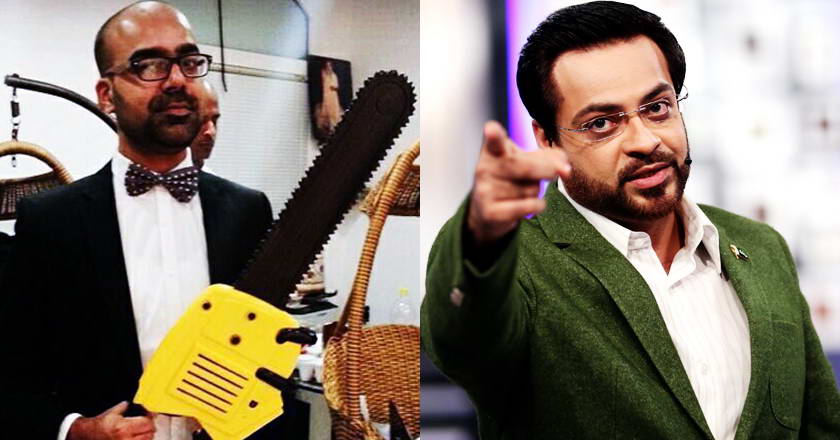 Junaid Akram is the person whose claim to fame is the hilarious World Cup Response Video to the Star Sports Mauqa Advertisement. It is true and admitted by himself even, that the response video was not all that hilarious however it was an attempt to give a justifiable reaction.
The standup comedian, Junaid Akram is back again with another video which has gone viral. This video is not an hilarious one either, but mainly the guy ranting out some level-headed and sensible opinions. However it managed to attain more than 10,000 video views within three hours.
This video was in reaction to the entire Nation bashing up the Pakistani Cricket team for their poor performance during the World Cup, the antics and holier than-thou attitude of Aamir Liaquat on his shows and the entire Pakistani moral brigade who never really practice what they preach.
Junaid Akram found it offensive that Aamir Liaquat poked fun at Misbahul Haq and called him a senior citizen appointed in the national cricket team. He also cited a very major glitch by GEO TV where some astrologist has predicted that the bowler Yasir Shah will score a century of runs. It is indeed a ridiculous moment in television when some random astrologist is predicting the batting performance of the team's bowler. This guy may not be the funniest of them all but he is talking some much-needed common sense which is being appreciated by people on social media.
Junaid Akram should keep up the good work and continue posting his genuine and candid reactions to the status-quo.
Take a look at the video here: