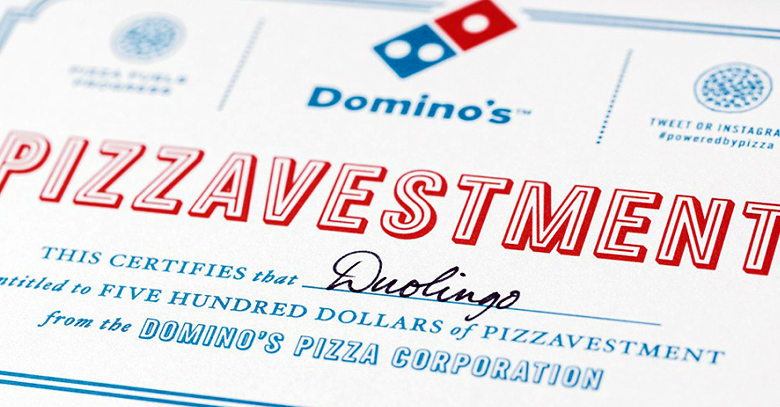 Domino's Pizza launched a project named Pizzavestment under which the brand will award gift certificates worth $500 to thirty participants with good business ideas.
The campaign was created by CP&B to help startups and people who have innovative ideas but don't have funds to execute it to turn their dreams into reality.
Furthermore, as part of the campaign, a TV spot was also designed which showed people having pizza in their workplace and getting that extra boost.
This idea was further expanded to social media by asking users to share their #PoweredbyPizza stories. Basically, consumers were asked to share how having Pizza got them through a certain task.
This initiative provides users and consumers a platform to share ideas and turn them into reality.
The band managed to pitch their product into the minds of their current and potential customers. The underlying essence of pizza consumption has been associated with making 'great' progress and bringing great ideas to life.
With these startups endorsed by Domino's, it would influence potential customers to willingly become part of Domino's.