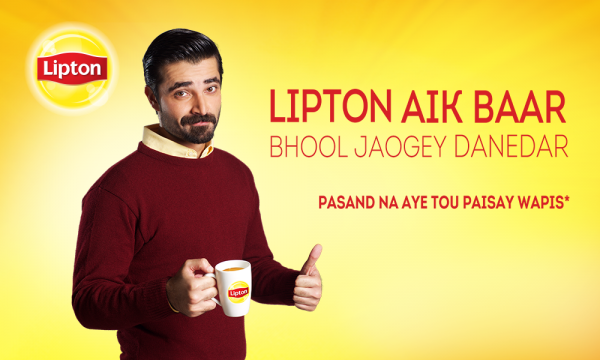 Celebrity endorsements have always been the cash cow of the advertising matrix – add in a leading name, throw in a couple of savvy lines and ta da – you have a hero campaign where, majority of the time, the only thing in the limelight is the celebrity.
Of course, the product comes in too, like a wingman who did all the hard work but fell behind in charm.
But fortunately, today's consumer is informed, time-compressed and difficult to impress but not impossible. They can be influenced and persuaded with the information, a hint of innovation and the most important ingredient "truth".
Consumers don't want products or brands to be in-their-face, even if it is being endorsed by their favorite celebrities. Studies have shown there is an inverse relationship between information and Celebrities in campaigns – the bigger the celebrity the lesser the relevant information disseminated.
In our local advertising scenario, we have witnessed celebrities overshadowing the product. Be it Nargis Fakhri's voluptuous frame, the dancing ensemble of Tarangbaaz or Fawad Khan's the perfect husband' act – the fact is, people are loyal to the celebrity NOT the product.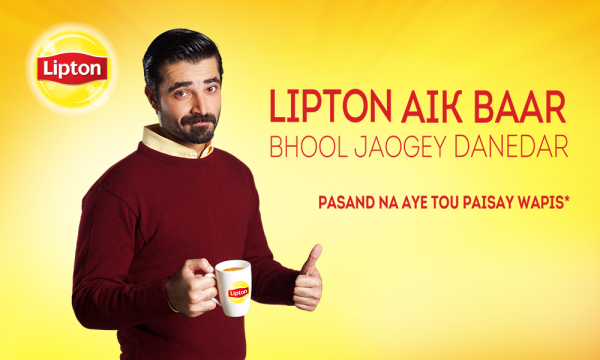 The latest in the game of celebrity endorsement is Hamza Ali Abbasi – one of the few celebrities known for their bold and honest societal statements. In Lipton's latest TVC, the actor dons an anonymous look to hide his stardom while selling the product purely on the basis of its quality, subtly claiming that Lipton Yellow Label Tea is a much more "Ziaqedaar" (Tastier) flavor of tea than Danedar.
Take a look at the 36 second Ad:
[fb_embed_post href="https://www.facebook.com/LiptonPakistan/videos/vb.183055198511663/577759372374575/?type=2&theater/" width="550″/]
This recent TVC comes with the tagline "Lipton Aik Baar, Bhool Jaogey Danedar." The refreshing part is perhaps the strategic balance between the star power and the brand as the storyboard lets Lipton Tea takes the front seat as Abbasi endorses it whilst in disguise.
Kudos to the brains behind the campaign for not overly-relying on the star power and positioning the product as the real HERO of the story!