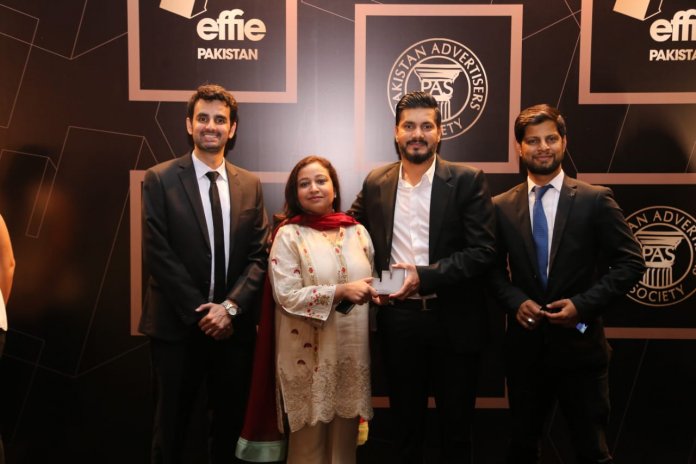 Lipton "Chotu" campaign won Effies Silver in the recently conducted awards ceremony in Karachi.
This campaign is on awards winning spree and before this had won other effectiveness awards both locally and internationally as well. Specifically the Dragons of Asia and the local PAS awards last year.
The "Chotu" campaign revolves around the Lipton theme of waking upto what really matters and inspires you to educate the underpriviledged kids who are forced to earn a likelihood for their families at an age when they should be in schools.
"Chotu" campaign shows a tea boy working at a street cafe serving tea but his heart and soul longs for education but to no ones attention. But a Lipton tea drinker watching from the balcony above that cafe wakes up to his inner voice and sees and feels what the kid wants and rescues him from that job and puts him in school…all shown in a very heart warning advertising.
The picture shows the Bulls eye DDB and Lipton team that partnered to produce this award winning campaign.