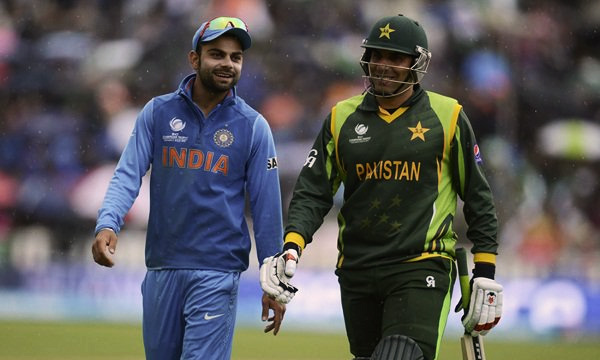 Pakistan Cricket Team may tour India next month to play five ODIs and two T20 international games as the Board of Control for Cricket in India has not ruled out the series against Pakistan. BCCI is keen to not let the threats affect the sports event and is considering to seek Centre's approval for Pakistan's visit in December after Diwali.
Pakistan Cricket Board and BCCI signed a MoU last year for playing multiple bilateral series between 2015 and 2023. The arch-rivals were scheduled to play five ODIs and two T20 international games in India in December 2015 while four series will be hosted by Pakistan under the agreement. It will comprise six tours which include 14 Tests, 30 ODIs and 12 T20s.
The schedule was derailed when Shiv Sena attacked the BCCI office in Mumbai where PCB chief Shahryar Khan was supposed to meet Indian board president Shashank Manohar. The Hindu extremist party is protesting against the Indo-Pak cricket series.
The BCCI officials are constantly in talks with the government to get green signal for Indo-Pak cricket series. Another round of conversation will take place after Diwali. BCCI secretary Anurag Thakur will reportedly approach the Union Home Ministry soon to get a confirmation. It is also believed that Thakur may present another proposal of playing three ODIs and two T20Is if the original is rejected.
India-Pakistan match is always exciting and eagerly anticipated across the globe but the teams have not played a bilateral series since 2012-13.