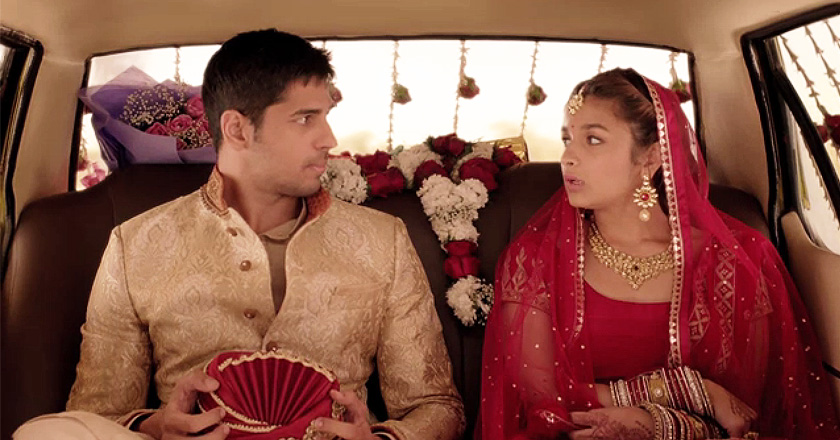 Guess which latest talk of the town Bollywood couple who just got hitched?
It is none other than the 'Student of The Year's' hit jodi Alia Bhatt and Siddharth Malhotra!
Heartbroken? Well, the lovebirds have tied the knot but in a latest television campaign for Coca-Cola and their adorable chemistry is bound to put a smile on your face.
The new faces of Coca Cola are shown as the nervous newly-weds riding together in the car back from their marriage ceremony.
The bubbly-faced Alia is dolled up in a gorgeous red 'Ghagra' while; eager to break the ice, Siddarth tries to be the caring hubby to his coy bride.
Love blossoms between the pair when Alia declares her fondness for Coca-Cola and Siddarth summons up a chilled bottle of Coke for her in the middle of nowhere. Sharing a sip together from the same bottle, their cutesy jodi will surely melt your heart and make you go 'awww'.
Watch the ad below:
Previously, the duo also featured in Coca Cola's ad as young, carefree and classy teenage couples enjoying a date over a glass of bubbling Coke.
Alia and Siddarth have recently reaped a lot of limelight for being rumored to be romantically involved in an off-screen relationship.
Coke apparently seized the chance and cashed in the pair's popularity amidst their relationship rumors
Both of the stars will be seen after two years together on the big screen in "Kapoor & Sons', also featuring Fawad Afzal Khan.