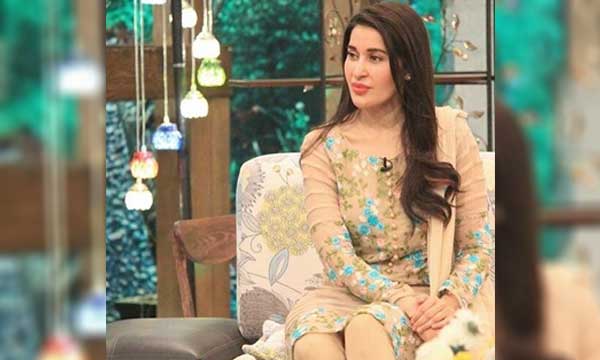 A majority of our daytime television is made up of morning shows famed for their over the topped dressed up hosts and ridiculous wedding segments. Shaista Lodhi is another name that has been long associated with the morning show genre of television and it has been some time since she has been on screen.
In a recent interview to Dawn, Lodhi revealed that she is all set to make a comeback on the morning television show on a yet unconfirmed channel that she has worked with before. According to Shaista, this time around the morning show will be a bit different since she will be handling the running of the show.
She further added that the reason her morning show was more popular or different were because of her treatment of the guests on the show. Of course, with a five times a day television show, there isn't much space for creativity or new material but she will try her level best to bring something every day to the table.
She also mentioned that she would never do anything for the ratings, taking a jab at the recent elaborate entire wedding functions taking place in the morning shows.
Waada Ary Digital Drama ft. Shaista Lodhi & Faysal Quraishi: Promos, Timings & Schedule
For someone who has been in the entertainment industry for ages, she believes that the standard of the morning shows is dropping day by day but she is hopeful that it will be back up and running soon enough.
The unconfirmed morning show will air Monday to Friday 9 A.M. to 11 A.M.
Currently, Lodhi can be seen in ARY Digital's drama 'Waada' with Faysal Quraishi. 
Stay tuned to Brandsyanrio for more updates!