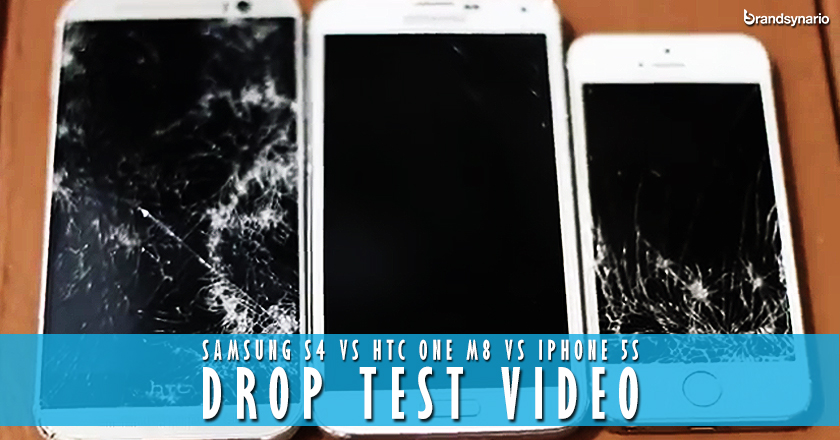 What Happens when you Drop World's three best smartphones to the ground? Well, this. Check out the video that shows which of the world's three bestselling smartphones – iPhone 5S, HTC One M8 & Samsung S4 – is more durable?
This video made by Tech Smart, shows the representative drop the three phones from three different heights – pocket height, phone to the ear (6 feet height), over the head drop and lastly an epic 10 feet drop.
For all of you with slow internet connection or don't want to watch the whole video here is the results.
All the three phones survive the pocket drop with minimal damages; all the beating was taken by their sides with absolutely no damage to the screen or performance of the phones. After that, the six feet drop proved to be just too much for the iPhone 5S – yes! The all durable Apple iPhone 5S couldn't withstand the drop, as its screen cracks into pieces.
Then only two were left – Samsung S4 and HTC One m8, both of which 6 feet (ear to floor) drop. However, after that the above the head fall took away Samsung S4 with it. The screen damage might be repairable, but the phone refused to work. The representative claims that the damage, however, was conclusive for the device, can also be repaired at a very low price.
The last phone to survive was – HTC ONE M8 – claiming its durability above iPhone and Samsung. To celebrate which, the representative drops it from a 10-feet Face first drop. The HTC device that withstood three drops and a hell of a beating gave out on this eventual drop.
However, the idea is clear – if you are talking about durability – HTC is incomparable.