There are a lot of events happening in the world every day. Some are related to tech and others encompass areas of culture. Similarly, the expo center in Karachi often houses various types of expos. These can be related to automobiles or they can be related to education as well as culture. We remember an education expo happening a while back that talked about students wanting to pursue higher education. Not only that, they encouraged everyone from Pakistan to look up countries where they could study, and then come back to showcase their skills.
So, what we are witnessing at the Expo these days is an auto show that is also showcasing items from the defense sector. Yes, we are talking about locally produced high-profile tech items as well as international contributors to technology. Other than that, the expo also featured health-tech products, which took the visitors by quite a pleasant surprise. advancements in Medical science is always a win for humanity.
Pakistan and the Expo Show
According to the reports we have seen, local manufacturers showcased various sophisticated components of missiles, armaments, and weapons. This also garnered the interest of enthusiasts like Abdul Jabbar Khan. Additionally, Iranian companies participated in the event, emphasizing their commitment to expanding their business in Pakistan and their exports to countries like Germany, Russia, and the UAE. This sounds like quite an achievement for the country since we are trying to come up front in many areas.
To be on the roster for another country's export list is quite a commendable thing. It shows that we are building up our credibility more and more, allowing countries to trust us with their goods. Of course, defense was part of the auto show but there was quite a lot of showcasing in the automotive division too. Chinese firms presented high-quality automotive components, expressing expectations of receiving more orders from Pakistan. A lot of the automotive parts in Pakistan are from china because these parts are reliable and long-running.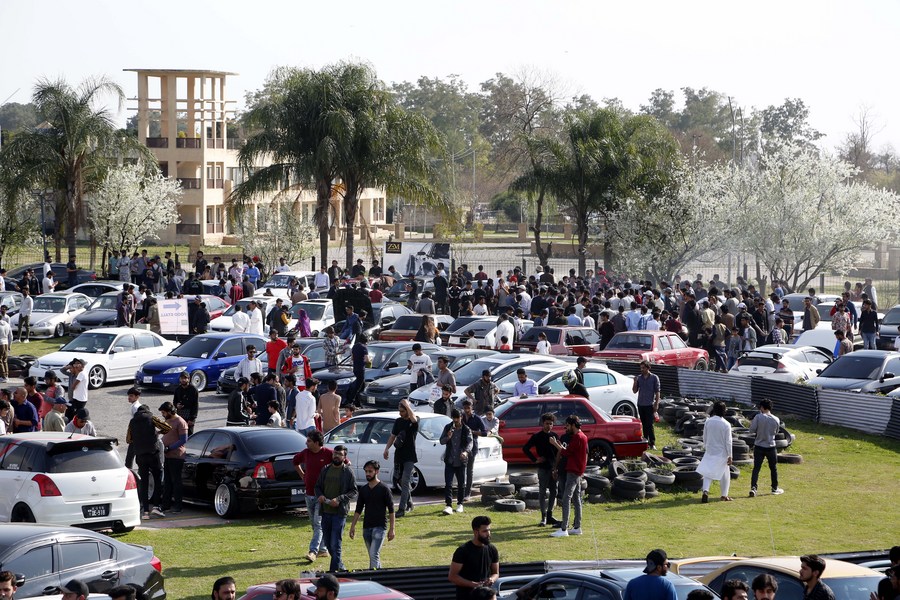 Building Up a Reputation
Getting a vehicle in Pakistan can be quite difficult these days. The prices are shooting sky-high and it is hard to find a well-maintained car in a lower budget. Even if you look at the mid-range and the high-range domains, vehicles are harder to spot. In regards to this,  industry representatives raised concerns about heavy taxation on locally produced cars and advocated for joint ventures to enhance the competitiveness of the auto industry in Pakistan.
This would mean more availability of other types of vehicles in Pakistan than just the big three. Let us tell you more on the automotive front as news develops. The Expo was expected to happen from 27th to 29th October, 2023, so you can still visit if you wish to!
Stay tuned for more from Brandsynario!