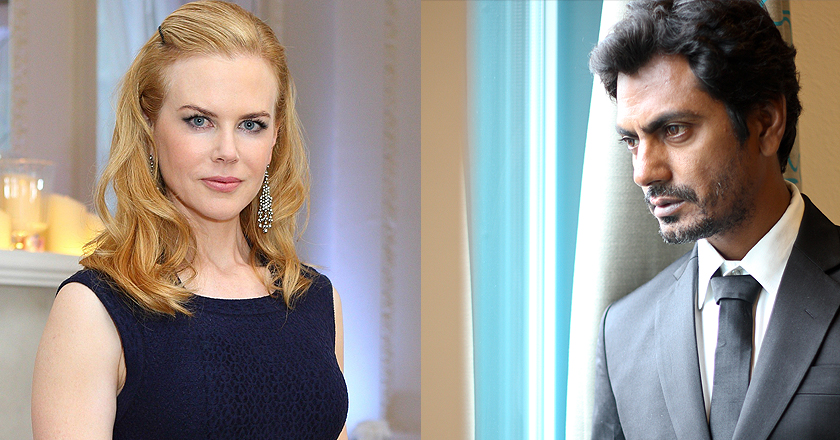 Nawazuddin Siddiqui will now shine opposite to Nicole Kidman in a Hollywood movie.
There has not been an official announcement from Nawazuddin's end about his acceptance of the offer but Hindustan Times reported an insider talking Nawazuddin's acceptance "But in all likelihood, he will take it up," It was further quoted "Even if he has signed the film, it is unlikely that Nawaz will talk about it before the makers make an official announcement," the source added.
He is currently busy shooting for his upcoming film, Bajrangi Bhaijaan in Rajhistan.
The film will be directed by Garth Davis, who was also the director of the Golden Globe winning miniseries, Top of the Lake. The director has also won gold at the London International Award show, the prized Gold Lion at Cannes, and in 2010 received a finalist nomination from the DGA (Directors Guild of America) for best commercials director
The movie's story line will be sown around the book, 'A Long Way Home' written by Saroo Brierley. The book has received 4 plus rating on Amazon and Goordreads.
The story revolves around an Indian child who was found lost, adopted and moved to Australia at the naïve age of four. The story's plot develops around his struggles and his adjustment in the new culture.
According to some reports the movie will also cast Dev Patel, Tannishtha Chatterjee and Deepti Naval.
The film will shot mainly in Australia and India.
With a Hollywood offer on his plate, Nawazuddin has come a long way from when he started his acting career. The rain of fame showered on after the release of successful projects like Gangs of Wasseypur and Talaash (2012)after which there was no stopping him.
Sharing the Hollywood umbrella with a Hollywood's renowned lady with a good storyline is just what this star needs to thunder and make his name more prominent. Don't you think?