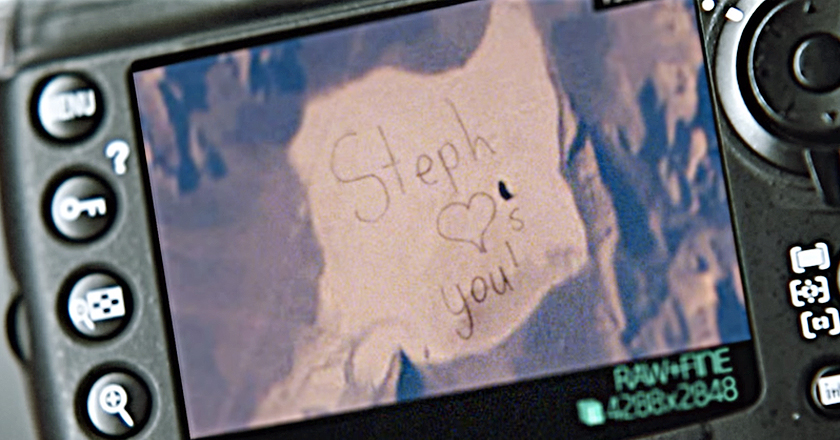 Aiming to reach the sky and the stars, Hyundai seemingly outperformed itself with its "A message to space"campaign by generating a real-time written note, readable from the orbit.
To fulfill the dream of a 13-year old girl Stephanie form Houston, TX  to connect with her astronaut dad, Hyundai used eleven cars to carve an enormous love note that can  seen from outer space.
Watch the video here:

In immaculate synchronization, an army of creative artists and eleven stunt drivers each riding a Hyundai Genesis Sedans, transformed a colossal part of the Delamar Dry Lake in Nevada into a heart-wrenching love message.
Equipped with state of the art GPS system and power-packed tires, the cars engraved the message in the sand exactly like Stephanie wrote it on paper for her dad.
What began as an endearing note by a teenager to her father; ended as a memorable Guinness World Record.
Inscribing "Steph heart U" across the desert expanse of more than one and half times that of New York City's Central Park, Hyundai generated the "Largest Tyre Track Message" in the history.
Covering 5.55 sq kms of the dry Nevada area, the enormous letters were humongous enough to be seen from 249 miles above the earth at the International Space Station.
Hyundai's novel space campaign speaks volume about its brand ideology of showing commitment and affection towards its customers.