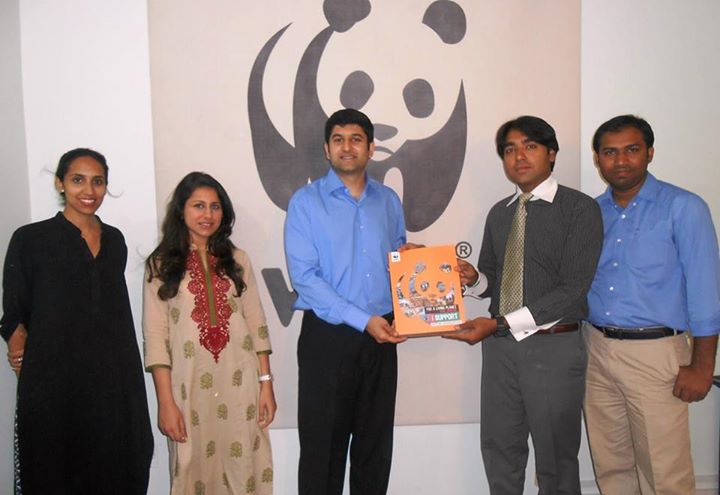 WWF-Pakistan and Daraz.pk have signed an agreement to initiate the sale of WWF-Pakistan's Panda Products online.
WWF-Pakistan is the very first NGO to take such an e-commerce initiative along with Daraz.pk as the first online store to bring an NGO online in Pakistan.
The products that WWF Pakistan will be putting up on sale on Daraz.pk will feature various signature panda products like WWF bags, mugs, water bottles, table clocks, key chains, swiss knives, t-shirts and several other souvenirs.
Since all the products are available at affordable prices online, therefore making it convenient to choose from the comfort of one's home.
As all the proceeds from purchases will be going to WWF as a social contribution as well.
Speaking on the occasion, Maleeha Habib, Assistant Manager at WWF-Pakistan, highlighted,
"Now, people can contribute to WWF's cause by purchasing Panda products online. Innovative partnerships like these will be mutually beneficial for both parties. Daraz.pk offers good quality products and the promise of a good service and now they are looking to promote good causes as well. In the long run, many more NGOs will be inducted for their customers to choose and support. "
Farees Shah, Co-Founder Daraz.pk welcomed WWF in the following words,
"We are very pleased to initiate this CSR initiative with WWF-Pakistan, as it is the first NGO we have partnered with and it is one of the many new exciting product categories we are currently adding on Daraz.pk. In addition to the plethora of fashion and lifestyle products on the website, we think it's important to provide our customers the opportunity to buy products which support social causes in the country,"
Daraz.pk has been quite active in acquiring partnerships with various big names including Unilever Pakistan.