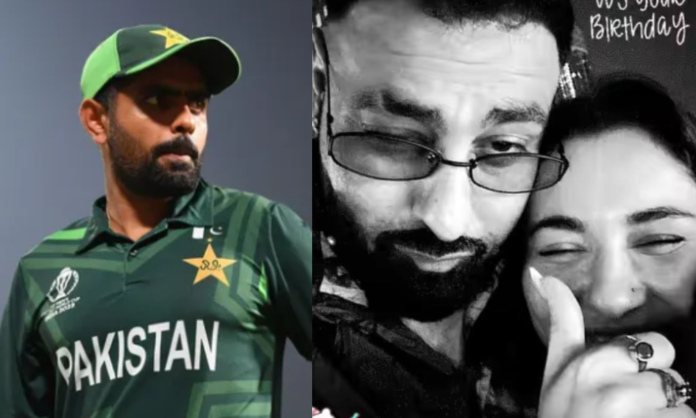 The online community woke up to a delightful fan-edit last week, featuring the pairing of Pakistani cricketer Babar Azam and actress Hania Aamir as both trended on the platform X.
The fan creation was a compilation of clips where Hania Aamir confessed to find Babar Azam cuter than Naseem Shah during her appearance at a game show. Interestingly, Babar Azam reciprocated with a similar sentiment on a separate occasion captured in the compilation.
The fan-edit was cute enough to make everyone want to see the duo as prospective partner while some fans playfully dubbed Hania as the "Pakistani Anushka," drawing parallels to the well-known couple Virat Kohli and Anushka Sharma.
Babar x Hania 👀🔥#BabarAzam #HaniaAmirpic.twitter.com/oMdscz1qX8

— M Usman Khan (@ImMUsmanKhan_) November 13, 2023
Despite Hania Aamir's clarification that she views Babar Azam as nothing more than a brother, the online frenzy continued unabated. However, a recent selfie featuring Hania Aamir and Bollywood rapper Badshah emerged, providing an unexpected twist to the BaNia hype—a term coined by fans for the Babar Azam and Hania Aamir pairing.
Initially, skepticism surrounded the authenticity of the first picture, capturing them together at the Emirates Mall in Dubai. However, Hania dispelled doubts by sharing a picture of them embracing each other to wish Babar Azam on his birthday, celebrated on November 19th.
While the first picture of them spotted together in Dubai was being scrutinised for its authenticity, Hania posed a picture of two hugging each other to wish him well on his birthday on November 19th.
Contrary to the initial fan excitement, the selfie triggered a shift in sentiment. Fans expressed reservations, deeming the interaction off-putting while others were of the opinion that Babar deserves better.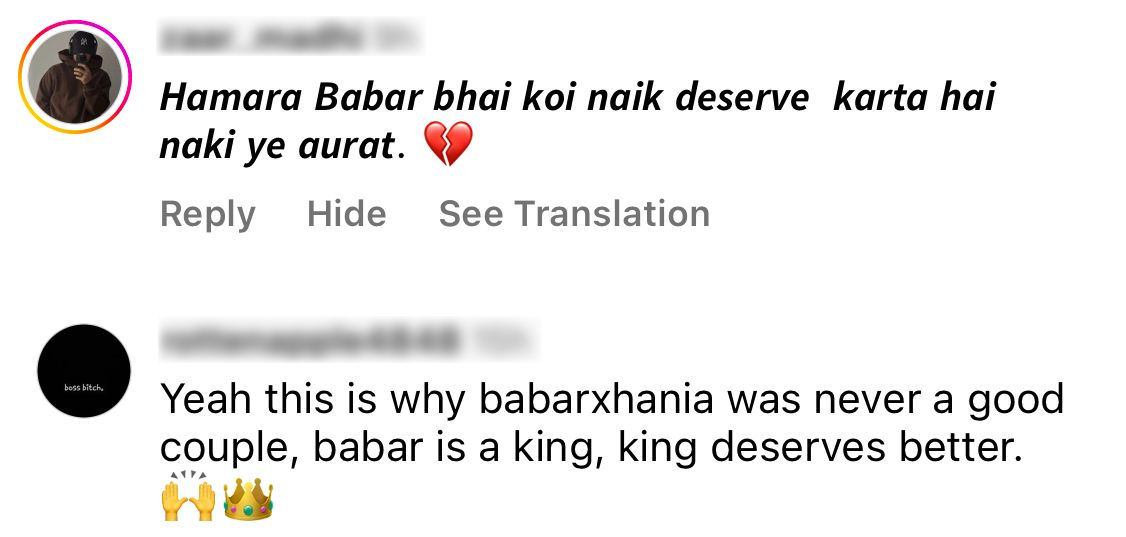 Some were taken aback by Hania's apparent comfort around the Bollywood singer, urging that the actress should have maintained boundaries.


Some felt that Hania's choices come across as rather opportunistic.

A fraction of the online community took a more critical stance, accusing the actress of lacking personality and self-respect for seemingly making herself available to every other guy.


Any Babar Azam x Hania Aamir fans here? Let us know in the comments!
Stay tuned to Brandsynario for latest news and updates.