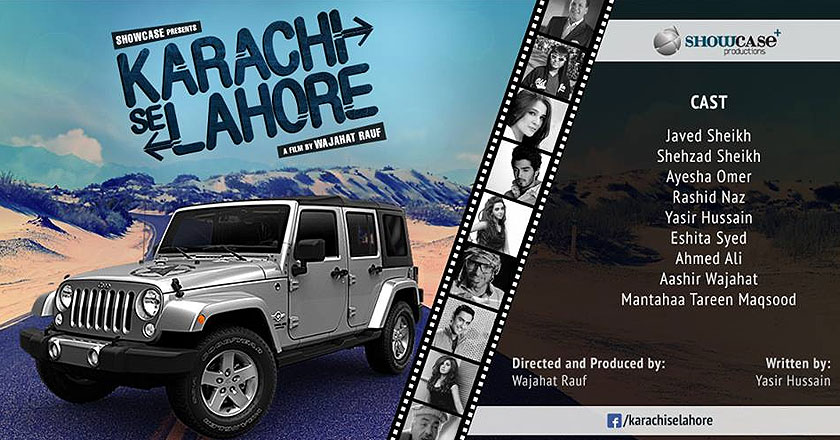 By Pashmina Zulfiqaar Ali
The Pakistani film industry is seeing a rapid rise in the production of films with great story lines and acting talent coming to the forefront. 
A pre – launch event was held on Friday 16th jannuary, at the Marina Club DHA, Karachi for the upcoming Pakistani movie 'Karachi Se Lahore' presented by Showcase Productions. The entire cast of the film participated at the event with great  zeal.
The legendary  talent 'Mr. Anwar Maqsood' – A man who has been contributing towards Pakistan's Literature for decades was also present at the event and shared his views about his close association with television and how this friendship has continued to grow.
Watch here:
Ayesha Omar also shared her views at the launch event.
The cast of the Pakistani Movie 'Karachi se Lahore' includes Javed Sheikh, Ayesha Omar, Rashid Naz, Shehzad Sheikh, Yasir Hussain, Eshita Syed, Ahmed Ali, Aashir Wajahat and Mantahaa Tareen Maqsood. The movie Karachi se Lahore has been written by its lead actor Yasir Hussain and is directed and produced by Wajahat Rauf.
Two official posters of the film have also been released and will soon go into production.
For more updated news about the film, visit the official facebook page of the film here.