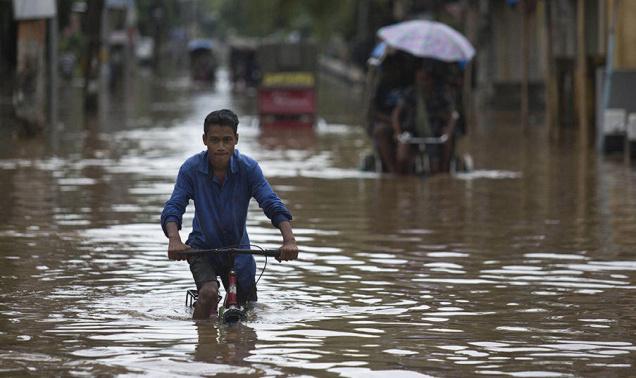 UPDATE: The monsoon rain weather system heading towards Karachi has altered its direction and is currently entering the Arabian Sea, according to Met Office's latest forecast.  This depicts there will be light showers and drizzle instead of the heavy rainfall in Karachi.
"Karachi is now expected to have light rainfall or drizzle after the monsoon weather system heading towards lower Sindh changed its direction towards southwest, moving towards the Arabian Sea instead of Karachi," a Pakistan Meteorological Department (PMD) official said.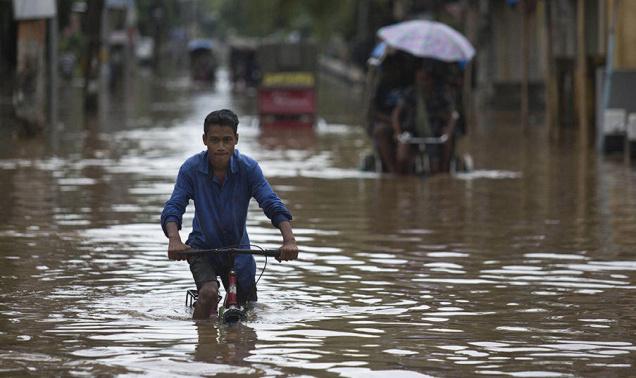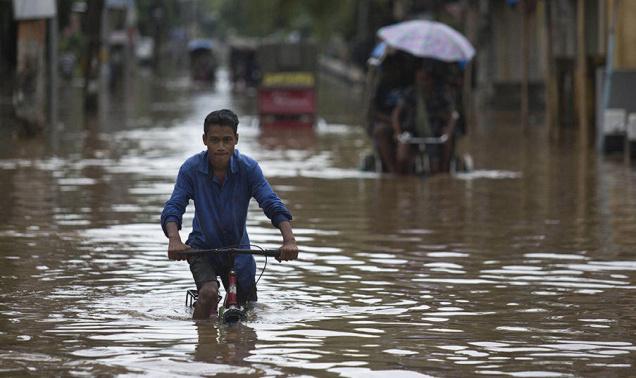 Previously, it was forecasted by weather advisory that heavy rains of approximately 5 cm to 2 inches will fall in Karachi on 13th and 14th July. The weather system then altered directions within the last 24 hours, now moving towards the Arabian Sea.
It was predicted that the monsoon will enter Balochistan on Thursday 14th July causing heavy rains in the Balochistan region resulting in floods in the province. Monsoon rains begin by the end of July in Karachi and Lower Sindh and usually stays till the beginning of September.
Local bodies had declared a rain emergency in the Karachi region and there were claims made that muncipal services were all set to meet contingencies during the heavy rainfall. On the other hand, however, major death have been caused in the Karachi rain incidents last week- the water drainage system was choked with garbage and power lines were cut off.
---
A spell of heavy monsoon rains and winds has been forcasted to enter Karachi and parts of Sindh in the coming week starting from, today (Monday) continuing till Thursday, according to DG Meteorological department.
Met office, has forecasted torrential rains in Karachi on July 12th and July 13th .Different parts of Sindh and even Punjab will be receiving rainfall this year.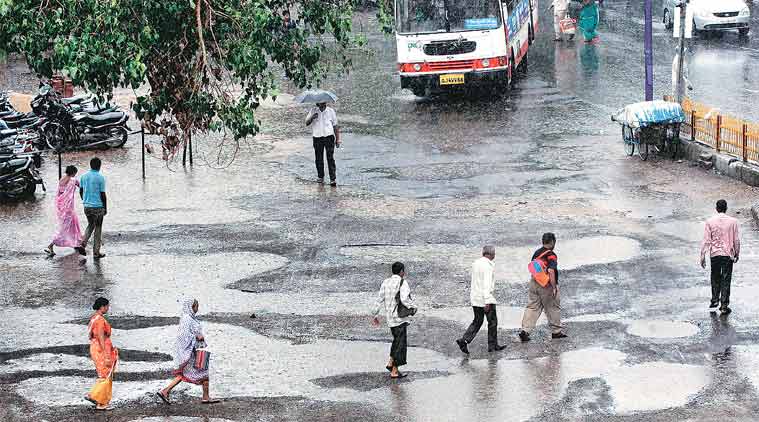 Rain/ dust and thunderstorm followed by winds is forecasted in scattered areas of Upper Punjab such as Lahore, Sargodha, Faisalabad, Rawalpindi, Gujranwala, Faisalabad and Kashmir while deserted places of KP such as Peshawar, Kohat, Hazara, Sukkur, Mirpur Khas, Zhob and FATA divisions are also likely to receive rains in the next 48 hours.
Hot and humid climate is likely to continue in different parts of the country. Temperature recorded in a few major parts on Monday morning is:
Karachi and Peshawar 29°C, Islamabad 26°C, Lahore 28°C , , Gilgit 21°C , Quetta 25, Muzaffarabad 22°C and Murree 19°C.
Monsoon Rain: K-Electric Issues Safety Measures to Avoid Rain Accidents
Stay tuned to Brandsynario for more updates.