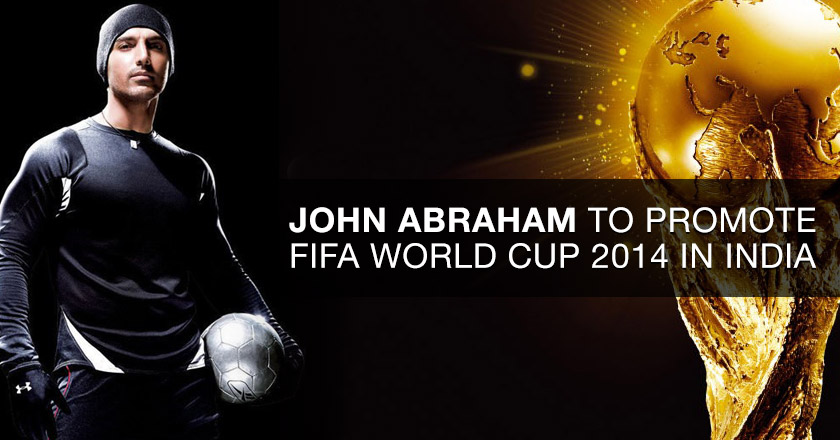 By Zoya Anwer
Who would be a better choice to promote Football World Cup than the football devotee John Abraham? 
The Actor-Producer has been taken up by the Indian Sports channel, Sony Six to promote FIFA 2014 in India as the hype of the tournament reaches its full peak.
With the tournament starting in less than a month Sony Six revealed in a statement on Wednesday that it is all set for its marketing campaign featuring the hunk.
John Abraham will be seen in the attire of a Brazilian striker and has guaranteed that the campaign will be a booster for the enthusiastic Indian viewers.
Famous for the production of the widely acclaimed film, "Madras Café", John also owns the franchise of Indian Super League from Guwati.