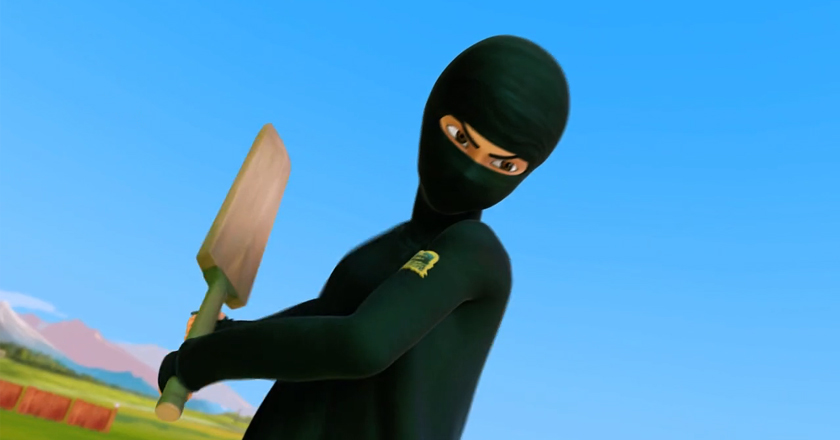 In lieu of ICC Cricket World Cup 2015, Burka Avenger releases its brand new cricket music video, with Haroon's new single 'Hum Hain'.
The multi-award winning animated TV series which has received international fame is centered on Pakistan's first female crime fighting super heroine.
A previous music video featured Ali Azmat as 'Baba Bandook'.
The new video features villains trying to 'fix' a match and capturing the attention of all the people of Halwapuri. The burka clad heroine, aghast at the cheating involved, saves the day with the help of the residents of Halwapur, ultimately winning the match.
The chorus goes,
Hum, hum hain aur hum rahenge
Jo chahenge wo payenge
(We are here and we will stay,
We will get what we want.)
Watch the video below: