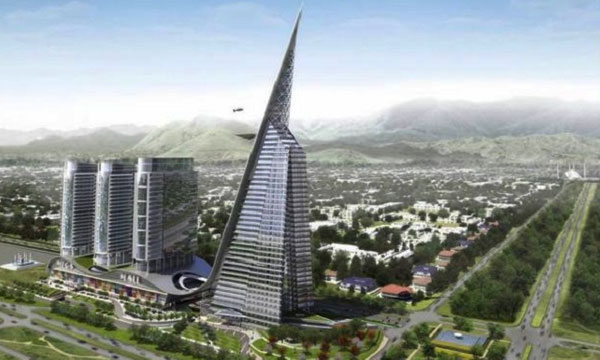 Investing in a house is a crucial decision which every individual has to take in his or her lifetime. With the growing popularity of real estate websites, it has become easier to make this decision.
However, nowadays people are surrounded by an influx of information from a large number of websites and portals which makes it difficult to filter out the authentic listings from the inauthentic ones.
Moreover, although purchasing property via online channels is more convenient and efficient, it involves certain risks.
Lamudi.pk brings you a set of guidelines which can help you in minimizing the risks involved in purchasing property online:
Check the Authenticity of the Website
While carrying out your search online, make sure that you visit only authentic real estate websites. This can be done by asking around and researching about the various real estate portals and shortlisting a few reliable ones who enjoy a good reputation in the market and have a strong record. Reading online reviews can be really helpful to screen authentic websites.
Read more: Top Online Retail Websites in Pakistan
Check the License & Contact Details of Broker
In order to make sure that you are dealing with a reliable agent or broker, you should check to see if he has a license, a valid email address and a proper office. It is always a good idea to visit the agent before making any purchase. In addition to this, you may also check to see if the agent has a Facebook or LinkedIn profile since in this age of social media, all competitive agents maintain their social media profiles. Get as much information as possible about the agents and their property offerings.
Check for Duplicate Listings for Selected Property
As internet access and penetration is increasing, it is becoming common for fraudulent individuals to offer listings by copying and pasting them from other websites but using their own contact details instead. Therefore, you should check if duplicate listings exist online for a particular property.
Avoid Sharing Personal Detailed Online
It is important to remember that sharing personal information including account details, bank information and credit card number with real estate agents online might be risky.
Pay a Visit to the Selected Location
Although the picture-friendly real estate websites offer very fancy images of listings, there is always the risk that the pictures available online are fake. To make sure that the property actually looks exactly like the picture, pay a visit to the site or if it is not possible for you to visit it personally, you may send someone else to check the property site. You should also check if the property provides the promised security services as well as utilities.