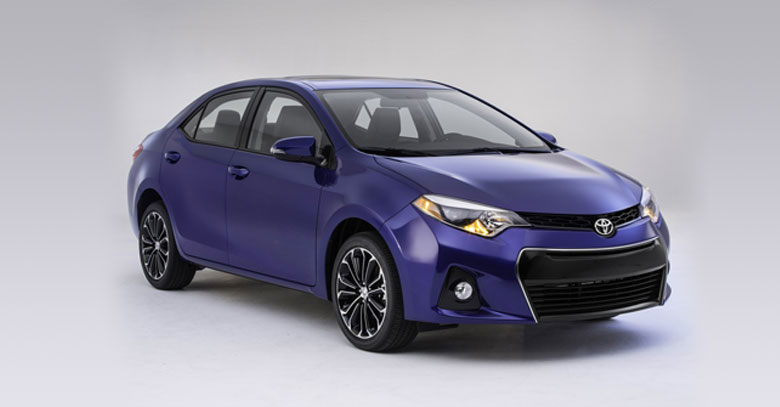 By Ali Rizvi
On 6th June, Toyota unveiled the sporty design of its upcoming Corolla. This would be the 11th generation of Toyota's Corolla line and is scheduled to reach showrooms in America this fall replacing the older model.
Toyota redesigned the shape of its 2014 model, after taking into account the customer feedback, to attract younger target audience.
The positioning of this model is "fun to drive". It may become popular among young adults who are looking for a car with a "sports" design and is from a reliable company.
This model will be bigger than the previous model which came out in 2008 and has been given an aggressive stance by stretching apart the front and rear wheels. The front end and headlights of the car resemble the recently launched, Camry-Sedan. The car also has a continuous variable transmission which, in some versions of the car, would mimic the shifting sensation of a seven-speed automatic transmission.
The Corolla line is the pillar of Toyota's corporate image. Toyota's image was established by Corolla in the 1970s in America and many other markets for building highly reliable and efficient cars. Almost 40 million Corollas have been sold to date, making it the bestselling car in the world.