Former Pakistani Cricket Super star, Shoaib Akhtar, who is also referred to as "Rawalpindi Express" who also is also credited for holding the world record for the fastest ball to be ever bowled in cricket has always been extremely vocal about his opinions.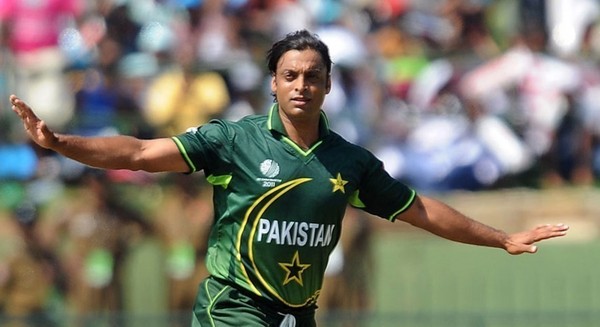 What Did Shoaib Akhtar Say About The Industry?
Recently, Shoaib Akhtar went on a rant against Pakistani advertisements while complaining about the content that is being made.
In an interview that he recently gave, the former fast bowler claimed that Pakistani advertisements lack creativity and also blamed the elite class whose "brain is filled with trash" as he describes in the interview.
Shoaib Akhtar shared his disappointment with the industry and said that he later saw an ad for 4G Internet, literally mistook it as an ad for shoes and was severely disappointed and he considers it trash.
"The worst advertisements are made in Pakistan. Lately, I saw a 4G internet ad and I literally thought that it is an ad for shoes. That was so pathetic." said Shoaib.'
The former cricket star also shared an experience where he was offered to act in an advertisement for a car to which he agreed on one condition. The condition put forth by Shoaib Akhtar was to be given the opportunity to produce the ad on his own.
How Did That Ad Production Turn Out?
He claimed that the ad was later praised by the audience and asked the management to share their creative brief or the idea they were going to go ahead with. Shoaib claimed that he was thankful they did not go ahead with that idea and instead opted for his production.
It is also important to note that it is a well-known opinion that Pakistani advertisements are not as creative when compared to their Indian counterparts and are likely to have a generic and predictable storyline.
Why Would Shoaib Give This Statement?
Shoaib has always been extremely vocal and blunt with his thoughts and opinions which often involves him taking a polarising stance. Last year when Pakistani cricket team was on tour at NewZealand, Shoaib shared an extensive rant against the player for their irresponsible behaviour.
Other than his amazing cricket career, the sportsman is also known for his bold tweets, referring to Pakistani Captains as "paindu" and is often a part of certain gossips every once in a while. So, this bold stance is not surprising coming from him.
Follow Brandsynario for more news & updates