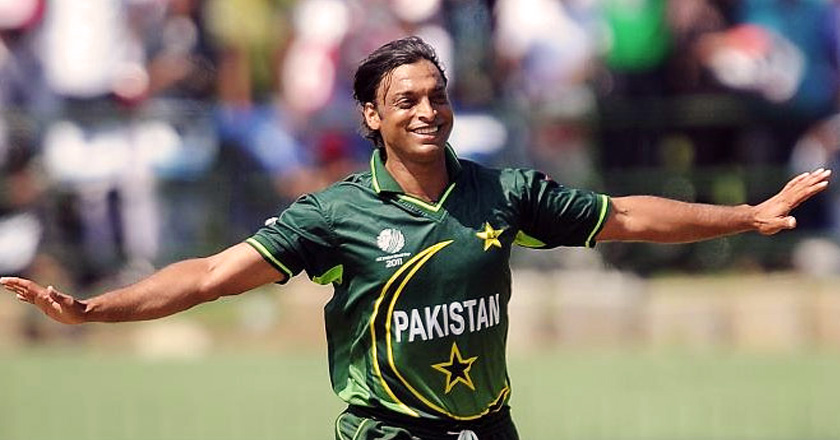 Legendary fast bowler, Shoaib Akhtar is based in India these days and has been appearing as an expert and critique in cricket shows for the Indian Premier League.
Known for his fearsome short-temper, and no holds barred views, the former Pakistani pacer turned commentator, in an interview with Indian commentator, Harsha Bhogle, bizarrely labeled Pakistani players as being 'paindu', who have no knowledge about the game. 
Speaking to the popular Indian commentator, Shoaib Akhtar, Pakistan's Rawalpindi Express, said that the Pakistani cricket captains are extremely selfish, as they do not play the game with a vision in mind and in turn, are mere headaches for the Pakistani nation.
Controversially enough, he added that the Pakistani team lacks in unity and the fate of their games has always been settled behind the scenes, in the dressing room, where match-fixers decide whether the team would win their games or lose them.
Watch the video below:
He reminded the host about the 2011 Cricket World Cup semi-final, where India comprehensively beat Pakistan in one of the most bizarre chases for the Pakistani batsmen.
Akhtar says that the World Cup of 2011 was served to India in a plate, and that he got into a verbal fight with the captain, Shahid Afridi and Waqar Younis, who instructed to chain the fast bowler's aggression, and forced him to not play his natural game.
A legend of the game, and arguably the fastest bowler the world has ever seen, Shoaib Akhtar is known to make accusations on the Pakistani team, while his career has been tainted with some fairly controversial moments, including several on-field instances of poor attitude, and one particular case of ball tampering in 2003 in a series versus Sri Lanka.