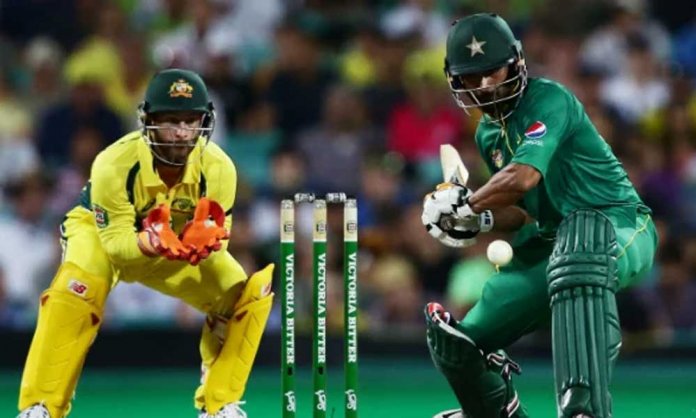 International cricket is returning to Pakistan! Top cricket board officials are highly optimistic that they can convince Cricket Australia (CA) to send their team to Pakistan for a classic Pakistan vs Australia ODI series 2019.
Pakistan has been a 'No-Go' for international cricket teams since 2009's incident, and Australia last visited the country almost 2 decades ago.
However, thanks to the Pakistan Super League and Pakistan Army, cricket is coming back home slowly and gradually!
Although teams such as Sri Lanka, Zimbabwe and West Indies have stepped foot on Pakistani soil in the past 5 years, an Australian visit could pave the path for regular international cricket in the country.
In order to plan such as visit, PCB is willing to sacrifice the dates of their 5-match ODI series against Australia in March.
The idea is to have a Pakistan vs Australia ODI series 2019 in April so that both teams are well prepared for the World Cup which will be held in England in May.
CA is also keen on shifting the series to April and sources say that PCB is willing to accept the proposal only if Australia play one or two ODI games in Pakistan. Currently, the series is expected to take place in Dubai/Abu Dhabi.
The shift to April might see the return of David Warner & Steve Smith who were banned for their roles in the ball-tampering scandal last March against South Africa.
Earlier discussions between both cricket boards, PCB & TA, had taken place against a backdrop of CA concern over interfering with the IPL window but this now appears to have changed.
ICC ODI Rankings 2018: These Pakistani Cricketers Made it to the List
One of the other factors in the discussion is PCB's eagerness for more teams to break the nearly decade-long drought of international cricket in Pakistan.
There is hope from PCB's side that Australia will consider playing at least a small part of their 5-match ODI series in Pakistan, before the remainder of the series is completed in the UAE.
Ehsan Mani, PCB Chairman, made his feelings clear during Australia's recent Test series against Pakistan
Obviously they rely on the [Australian] High Commission's advice, but a lot of it is a matter of perception,I am yet to meet people who, once they've been to Pakistan, have any concerns about going there. On the sidelines, we've certainly raised this with them, that they should consider this."
If you are a cricket fan, then this is probably the best news you will hear all day as international cricket maybe headed to Pakistan soon with a Bang.
Will a Pakistan vs Australis ODI series 2019 take place on Pakistani soil?
Stay tuned to Brandsynario for more news and updates!