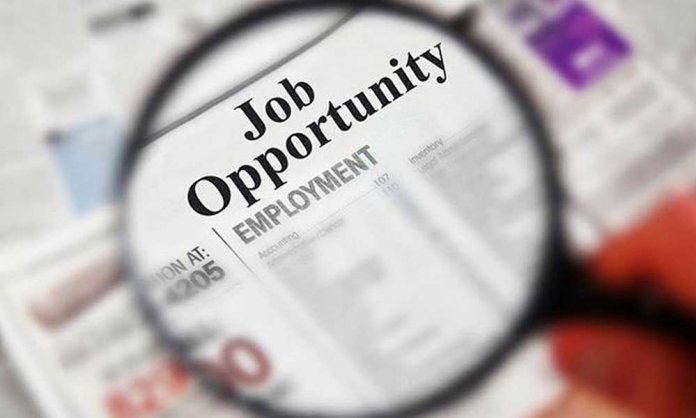 Update: Prime Minister's Special Assistant on Youth Affairs, Usman Dar held a meeting with GIZ in Islamabad to discuss potential collaboration for a fruitful and efficient National Job Program for the skilled youth.
The program includes vocational training which is to be offered in the best TVET institutes and job opportunities in their relevant fields in both the local and international markets. This will give a massive boost to Pakistan's current economy and help it grow.
National Job Programme will offer training in various fields including construction, hospitality, artificial intelligence, e-mobility and even robotics for job seekers looking to go into the markets on an international level.
During the meeting, both parties came to an agreement that GIZ will rank in the existing TVET sector based on the quality of the institute's training programmes in the country. Dar appreciated GIZ's participation and their role in the development of the TVET sector in the country.
Naya Pakistan Housing Project: Egypt's Billionaire Offers to Build 100,000 Homes
---
---
Prime Minister Imran Khan and the Government of Pakistan under the banner 'Prime Minister Youth Development Program' are gearing up to introduce a new job portal for the skilled youth called 'National Job Programme'.
The job portal will play a keen resource to help youngsters get in touch with potential employers. A mobile application will also be rolled out for the platform as well.
PM's Special Assistant on Youth Affairs, Usman Dar, was given a briefing on the proposition on Wednesday.
The portal will play an essential role in changing the future of the country, not only will it provide employment, but it will also help strengthen the country's economy. Not just that but the portal will also act as a database for companies so that relevant individuals find jobs meeting their expertise.
Dar shared his two-cents on the occasion, he called the National Job Portal as a 'voluntary' idea and expressed that he hopes this initiative will change the direction of the nation's current situation.
Although no date was shared as to when the portal will officially launch for the nationals, it is expected that PM Imran Khan will announce the news soon along with the announcement of his Prime Minister Imran Khan's Youth Policy.
What are your thoughts about the National Job Portal?
Stay tuned to Brandsynario for more news and updates.
Jobs in Germany for Pakistanis: 3 Million Vacancies Available!