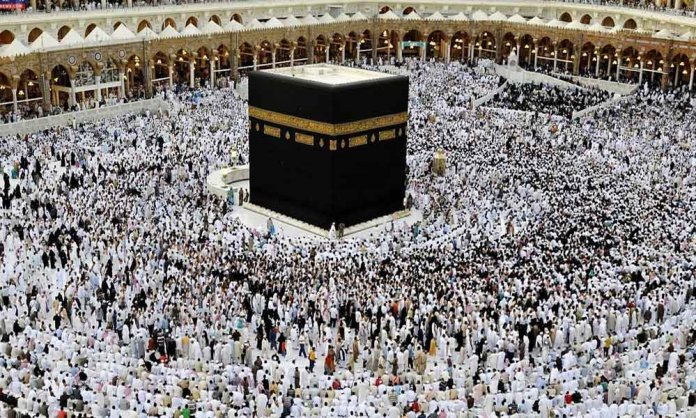 There is going to be a rise on Hajj charges this year as rates will rise up to Rs 420,000 per person under Government's Hajj scheme.
The government is aiming at securing a subsidy worth Rs 40,000 per person, if approved, it will bring the total cost down to Rs 380,000.
However, until the subsidy is granted, the entire cost will remain Rs 420,000.
Last year, the cost was Rs 270,000 for the southern regions and 280,000 for the northern regions apart from separate charges such as animal sacrifices which cost an average Rs 13,050.
The potential reason for this rise in prices is the tax increase levied by the Saudi government and the constant depreciation of the Pakistani Rupee against the US Dollar.
Since December 2017, the rupee has devalued by Rs 29 against the US Dollar when the last Hajj policy was revealed.
The government will start accepting Hajj applications from January 20 – February 20, 2019, after gaining the approval of the cabinet.
The Kingdom of Saudia Arabia (KSA) has also increased the Hajj quota for Pakistanis by 5000 in December last year.
Under the new policy, over 184,000 pilgrims will be able to fulfill their Hajj duties, the government has also planned to include Pakistani pilgrims in the 'Road to Makkah' project in phases.
The process of verification and immigration will be held at Karachi Airport. As per the agreement, E-Visas will be granted to Pakistani Pilgrims.
Stay tuned to Brandsynario for more updates!