The internet is a weird place. It is doubtful that you do not come across something weird every once in a while. Whether it is a video of a man spitting while making rotis or some people spotting a Shahid Afridi's lookalike, it is impossible that you stay online and not come across something completely random out of the blue every once in a while.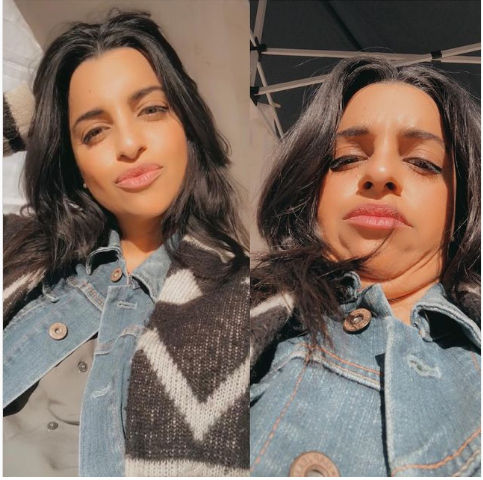 Twitter Spots A Lady Who Looks Just Like Shoaib Akhtar
A woman's video is making rounds on social media, which is being referred to as the female Shoaib Akhtar. In the viral video, a woman can be seen posing funnily while imitating our parents' old vintage pictures.
Female version of Shoaib Akhtar
Unbelievable 😯😯😆😆🇵🇰👍 pic.twitter.com/n5Qj1N1POF

— Sheraz khan PTI (@Sherry445) February 22, 2021
The lady who goes by the username @omgvinita is a frequent TikToker who is more of a social media personality with her presence on Youtube, Facebook, and other major social media platforms.
While many Pakistanis and sports enthusiasts identified the similarities between Shoaib Akhtar's and Vinita's pictures, a quick-scroll through her profile would reveal that the similarities are confined to certain TikTok videos only.
As per the information listed on her website, Vinita Khilnani is an aspiring actress and a director. She has worked in a few movies and has a significant presence on Tik Tok and other social media platforms.
More Pictures And Videos Of "Shoaib Akhtar's Lookalike"
As per Vinita's Instagram bio, she has been Miss India North America in the year 2018. Based in Los Angeles, United States, she gets immense praise and love for her funny videos that get her thousands of views and likes on her posts.
Times When Shoaib Akhtar Was Unafraid Of Speaking His Mind:
Even though Twitter identified her as someone whose facial features resemble that of Shoaib Akhtar, we could not come across a video where we could see Vinita lashing out at someone with her criticism like Shoaib Akhtar, who is unafraid of speaking his mind.
A few days ago, the Rawalpindi Express was under severe criticism for his disapproval of the Pakistan Super League's Official Anthem. He has also been extremely vocal about his comments outside of cricket and even bashed Pakistan's advertisement industry. The fast bowler's life and career have not been shy of controversies and have been under the spotlight for a really long time for his boldness.
What do you think about the resemblance between Shoaib Akhtar and Vinita? Let us know under the comments below.
Follow Brandsynario for more news & updates.